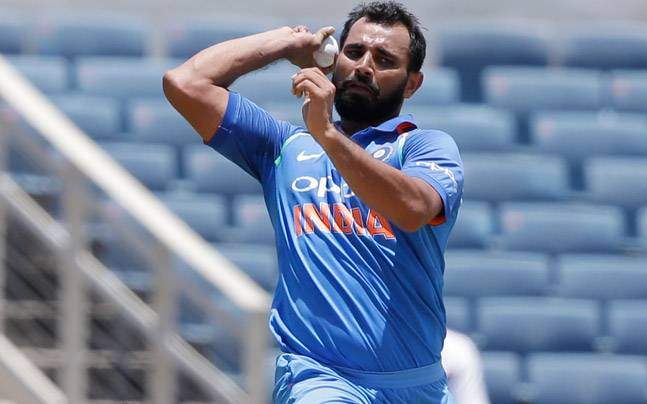 The Kolkata Police has commenced its investigation on the FIR that was lodged by Mohammed Shami's wife Hasin Jahan, accusing the cricketer of domestic violence, cheating and attempt to murder. The Kolkata Police has written to the Board of Control for Cricket of India (BCCI), requesting for the details of Team India's itinerary on their recently concluded tour of South Africa. Shami was in the Test squad and the ODI squad as well.
The Kolkata Police is awaiting a reply from the BCCI as they commence with the investigation right away.
Shami's wife Hasin Jahan had lodged an FIR against the cricketer and accused him with grave allegations. A case of adultery and domestic abuse has been registered against Shami last week.
The police have particularly asked for the details on Shami during the tour as the authorities want to ascertain whether the pacer was on the same flight as that of the other players when they departed from South Africa, sources told India TV.
The police also enquired about whether Shami travelled to Dubai on the official tour with the team or had separately taken a diversion on his expense.
The other questions that had been raised by the Kolkata Police are how long did Shami put up in Dubai and whether he was within the guidelines set by the BCCI or not.
The 28-year-old bowler from Amroha was charged under various non-bailable and bailable sections of the Indian Penal Code (IPC), following a complaint filed by his wife on Friday.
Amidst the controversy, the Board of Control for Cricket in India (BCCI) has put Shami's annual contract on hold until he gets a clean chit in the case. Shami said that he has complete faith in the BCCI.
Even though his wife has lodged an FIR against him, Shami believes she could have thought about their daughter, who has a complete life ahead of her.
"All the matter should be solved at home instead of taking it out to the public. It's embarrassing and humiliating. A small issue has been made big and all the misunderstandings have created differences between us. For my family, I would do anything, it is my first priority. 
"Even though she has lodged an FIR, she could have thought of our child and family first. Nothing is bigger than our child and family. I'm ready to put aside the differences and if she is ready to talk to me." Shami told India TV.