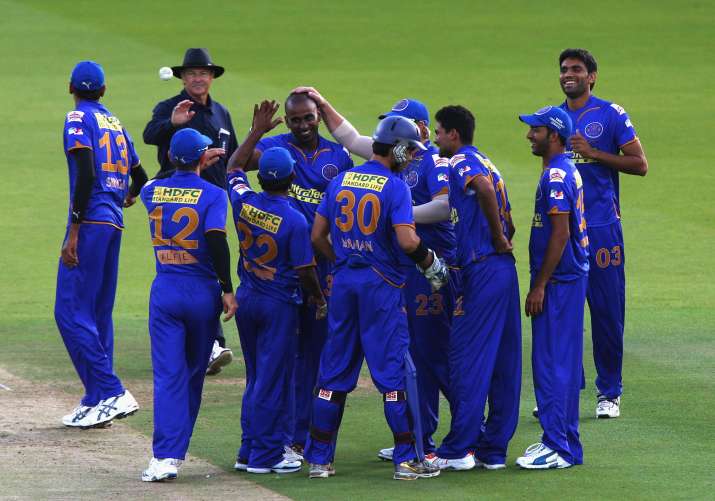 Rajasthan Royals have appointed former Mumbai opener Zubin Bharucha as their head of cricket for the upcoming season 11 of the Indian Premier League (IPL) on Friday.
The former first-class cricketer will be responsible for all cricketing aspects of the Jaipur franchise. 
A big welcome to 💥 #ZubinBharucha 💥
Head of Cricket for the Royals ⚡
He's been the brains behind the team and has built the foundation of the Royals that we're so proud of.#IPL2018 #Cricket pic.twitter.com/8wz9JEbG1F

— Rajasthan Royals (@rajasthanroyals) January 19, 2018
Manoj Badale, co-owner Rajasthan Royals said: "I believe Zubin's immense experience will be instrumental in the identification and development of a new team that will go on to bring honour and success to Rajasthan Royals. With him stepping in as Head of Cricket the squad will greatly benefit from his analytical skills and guidance."
Zubin Bharucha said: "It's a great honour and privilege to once again be part of the Rajasthan Royals franchise. The philosophy at the Royals has always been about finding the next generation of Indian Stars. We spend a lot of time getting to know our players, but spend infinitely longer hours on what they can become. 
"This is the most exciting aspect of the role, taking raw talent and watching it flourish. This exercise often starts at the doorsteps of our statistical & analytical situation room in Chennai and is then translated into cricket language through our coaching staff to bring about the results we seek." 
Bharucha has been associated with the Rajasthan Royals since the inception of the IPL in 2008. The Royals were suspended for two-years and have returned back to play in the 11th edition of the IPL where the first player they have retained was captain Steve Smith. 
(With IANS Inputs)