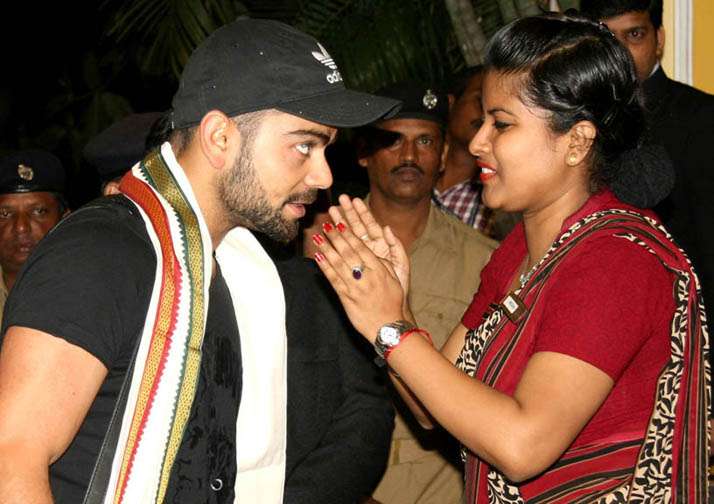 The Odisha Cricket Association (OCA) on Tuesday refuted the allegations of 'lack of planning' for the second ODI between India and England to be held here on Thursday as former secretary Asirbad Behera said that the travel arrangements of both the teams were "pre-scheduled".
"Due to unavailability of hotel accommodation for the players, it was decided much in advance that the players would arrive here just a day before the match and BCCI was aware of it ever since itinerary was fixed," Behera, who relinquished the post of OCA secretary a fortnight ago, said.
"The hotel at Bhubaneswar was approached in October last year. But the rooms were not available. We can book rooms only when they are available," Behera said refuting reports that both the teams were stranded for two days in Pune after Sunday's match due to poor planning by OCA.
This was also confirmed by the hotel authorities, who said that their rooms were booked six months ago.
"The OCA had approached us immediately after BCCI allotted the match to it. But our rooms were booked much before that," said a manager of the Bhubaneswar-based star hotel.
The hotel manager also debunked certain media reports which claimed that some international hockey players staying in the hotel for the past one week were asked to vacate their rooms for the cricketers.
"Nothing of that sort happened. The hockey players vacated the hotel when their bookings ended on Monday," said the hotel manager.
Addressing the media on January 4, Behera had mentioned about the delayed travel plan of the cricketers, saying the teams were to arrive in Bhubaneswar in the afternoon of January 18 and will head straight to the stadium here for net practice the same evening.
Local managers of both the teams today confirmed that the teams will practice under floodlight from 5pm.  
(With inputs from PTI)