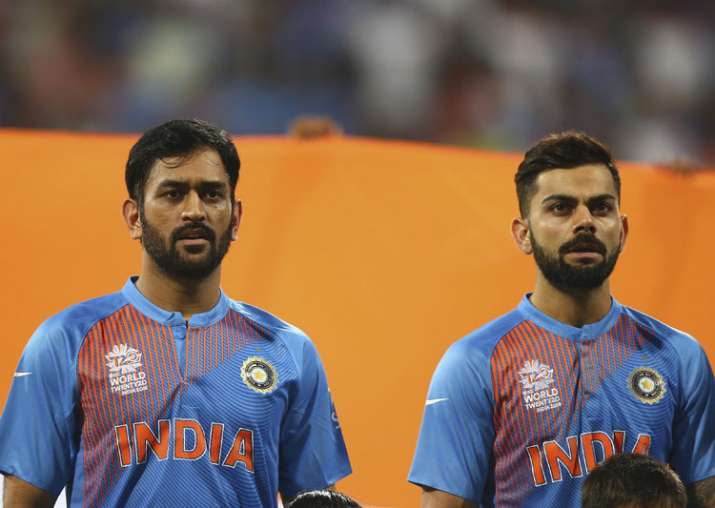 As captain Virat Kohli gears up to lead defending champions India in the ICC Champions Trophy in England, the country's first World Cup-winning captain Kapil Dev has a word of advice for the 28-year-old Dehi stalwart.
The Champions Trophy, which begins from June 1, will be the first time when Kohli will captain India in a global event.
Earlier this year, Kohli took over as the full-time skipper after Mahendra Singh Dhoni had surprisingly announced his retirement ahead of the three-match One-day International (ODI) series against England earlier this year.
Despite India winning the series 2-1 in January, Kohli did not have any more matches to prove his leadership credentials in the 50-over format as the team was engaged in a four-match gruelling Test rubber against Australia before the Indian Premier League set in.
As India head to England to defend their Champions Trophy crown with Kohli at the helm, Kapil, in an exclusive interview to India TV, said Kohli can use Dhoni's experience to his advantage.
"Dhoni's role behind the wickets will be very important. You will have to see how Kohli uses Dhoni's advice in the match. Dhoni is the most experienced player in the team, he is a smart character. Kohli can use his knowledge and experience to his advantage," Kapil told India TV.
It was Dhoni who led India to the ICC Champions Trophy title four years ago in the same country.
The legendary all-rounder also said that the defending champions will miss opener Lokesh Rahul, who was ruled out of the tournament due to a shoulder injury and was replaced by Shikhar Dhawan.
Kapil said that both Dhawan and Rohit Sharma will need to step up in Rahul's absence.
"Selectors have put their faith on Shikhar Dhawan and Rohit Sharma. Yes, India will definitely miss the services of KL Rahul. He is a talented young player but if he is not fit, nothing can be done.
"Shikhar and Rohit both have the talent and experience with them. India will hope that these two should get into form as soon as possible. The two warm-up matches will play an important role," he said.