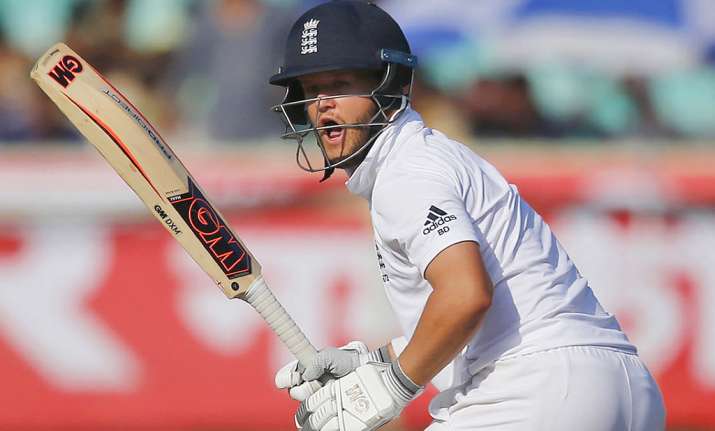 Ben Duckett will not play again for the England Lions in the remainder of their training camp in Australia after he was disciplined for reportedly pouring a drink over a teammate on a night out. It is the latest controversy in a troubled Ashes tour for England, with allrounder Ben Stokes not with the team following an altercation on a night out in England in September while Jonny Bairstow reportedly head-butted Australia batsman Cameron Bancroft in a bar at the beginning of the tour.
The England and Wales Cricket Board (ECB) said Sunday that Duckett had been fined the maximum allowable amount for a player in the England Lions — the country's second-string team.
The ECB said he also was "suspended for playing for the rest of the current Lions Australian training camp" and "issued with a final written warning in respect of his conduct as an England player."
Duckett will remain with the Lions part in Australia and return at the end of the camp on Dec. 17.
Reports said the opener poured a drink over James Anderson, the fast bowler who is in England's senior squad for the Ashes.
The incident on Thursday occurred the first evening after ECB director Andrew Strauss had agreed to a relaxing of a midnight curfew imposed two weeks ago as a result of the Bairstow incident.
England trail Australia 2-0 in the Ashes series after defeats in the opening two Test matches. There are three Tests more to go.