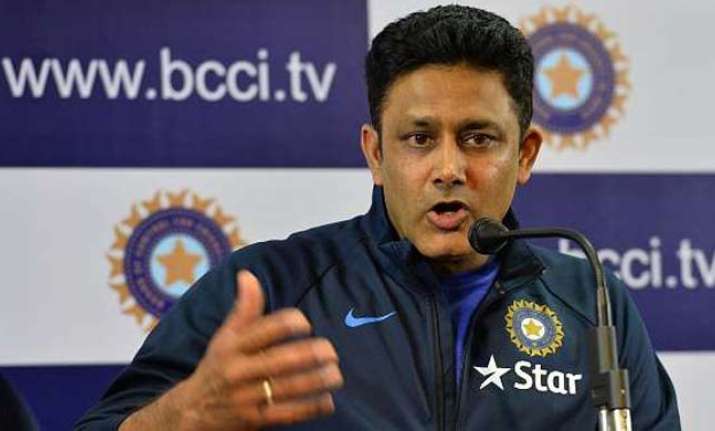 Asserting that the batting order could change depending on the situation of a one-day match, India's head coach Anil Kumble has backed Manish Pandey for the No. 4 spot. 
Kumble said that Pandey is being looked at as a potential No. 4 due to his experience of handling pressure situations for long in domestic cricket as well as the spark that he has shown in his brief international career.
"We have a couple of options. Obviously, Manish is someone who has done really well in recent past. He started off really well in Dharamsala. It all depends on situations, may be someone else could walk up depending on whether we bat first or second. But Manish has shown a lot of promise and performance...something heartening. He has quite a bit of experience at domestic level unlike Hardik (Pandya) who is new at that level. He is certainly the No 4, we are looking into," Kumble said on the eve of the second ODI against New Zealand.
Even as KL Rahul and Shikhar Dhawan's injuries have opened the doors for Ajinkya Rahane at the top of the order, Kumble feels a clearer picture will emerge only after the tour of England.
"I think Rahane certainly fits in at the top of the order so that is one thing we will persist with. Yes, it does give us an option once Shikhar and Rahul are fit but will only look at that when England come for the one-dayers (in January). So it's a lot of time before the next one-day series.
"In this one-day series, definitely Rahane is going to open the batting. Looking at the Champions Trophy, we will then decide who will open the batting," said the chief coach.
Kumble also praised Hardik Pandya for his excellent bowling performance in the first ODI saying that he provided the team with the right balance.