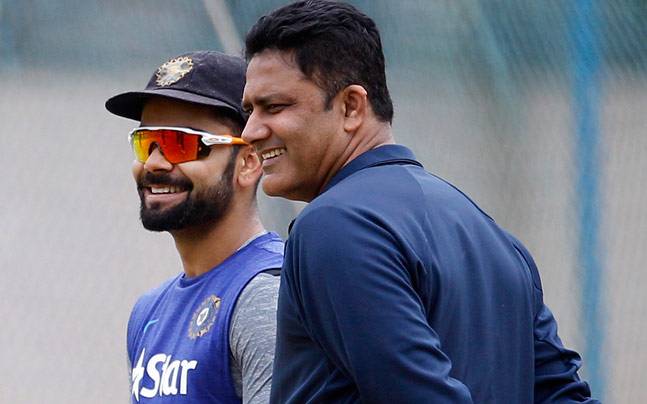 The Board of Control for Cricket in India has called for applications as it embarks on an exercise to select the new head coach of the Indian national cricket team, a move that could see incumbent Anil Kumble replaced with his tenure ending with the conclusion of the Champion's Trophy that will be held between June 1 and June 18.
A statement issued by the top cricket administration board said that it was calling upon interested candidates for the position of head coach of the men's team and that to "ensure a fair and completely transparent process" a nominee of the Committee of Administrators (CoA) will oversee the process of selecting the best candidate along with the Cricket Advisory Committee comprising Sachin Tendulkar, Sourav Ganguly and VVS Laxman.
Kumble was named India coach on June 23, 2016, for a one-year period. Though he has 619 Test and 337 ODI wickets to boast of, his appointment came as much of a surprise given that he had no prior experience in coaching at any level, something that was a requisite as per the BCCI's criteria for applicants.
Interestingly, the board's announcement comes just days after the former Test captain had sought a hike in pay in the central contract of players as well as himself.
With Kumble as head coach, India won Test series against West Indies, New Zealand, England, Bangladesh and Australia and also managed to consolidate their position as the No 1 ICC Test team. In the limited-overs format too, India managed to win over New Zealand and England. After the Champions Trophy, the Indian team is scheduled to travel to the West Indies for an ODI and T20I assignment in July.
As per the BCCI's statement, present Head Coach Anil Kumble will be a direct entry for the process. Applicants have till May 31 to file their applications.