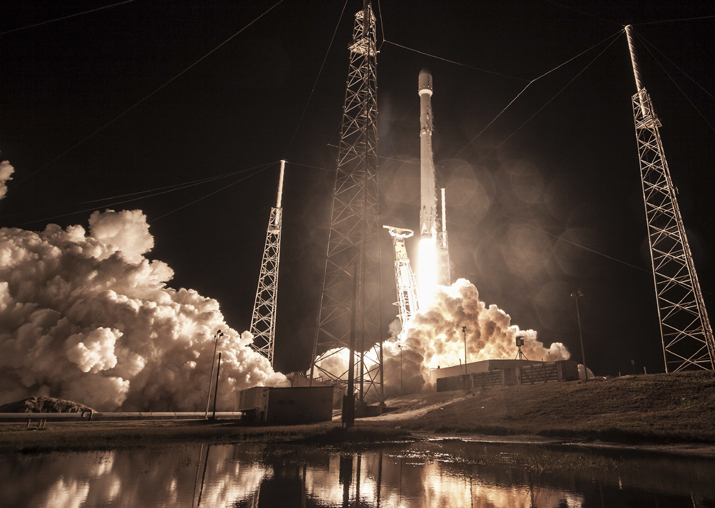 SpaceX began the new year with a mystery-shrouded mission to deliver a government spacecraft, called Zuma, into orbit. 
The space exploration firm, which is headed by Tesla (TSLA) CEO Elon Musk, had initially scheduled the Zuma mission last November. But the SpaceX Falcon 9 rocket vaulted toward the skies at 8 pm on Sunday. It was launched from Cape Canaveral Air Force Station in Florida.
However, a day later reports started doing the rounds that the spacecraft may have been lost once in space. 
Several media reports suggest that the satellite malfunctioned when it reached orbit and it fell back to Earth and burned up in the atmosphere.
It is worth mentioning here that because of the secretive nature of the mission, SpaceX did not show the entire Zuma mission during its livestream. Earlier, SpaceX had given a couple reasons for the schedule changes saying it delayed the mission for 'fairing testing'.
Zuma was on Sunday delivered to low-Earth orbit, which is typically defined as any orbital path less than about 1,200 miles above the Earth's surface. Also the aircraft's destination was not disclosed to anyone.
The US government had assigned Northrop Grumman -- the Virginia-based aerospace and defence company that built the spacecraft, the responsibility of acquiring launch services for this mission.
When asked about the project in November, Northrop Grumman had declined to give any details about which arm of the government funded it.
Meanwhile, James Gleeson, a spokesman for SpaceX, informed that the aerospace manufacturer and space transport services company has completed a record 18 launches last year and it plans to do even more this year.