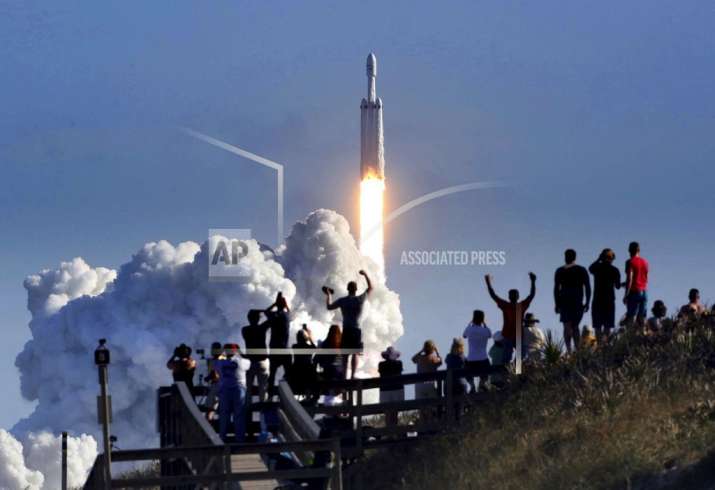 SpaceX's big new rocket has blasted off on its first test flight, carrying a red sports car on an endless road trip past Mars.
The Falcon Heavy rocket rose Tuesday from the same Florida launch pad used by NASA nearly 50 years ago to send men to the moon. With liftoff, the Heavy became the most powerful rocket in use today.
The three boosters and 27 engines roared to life at Kennedy Space Center, where thousands gathered to watch the launch which had been delayed by high wind.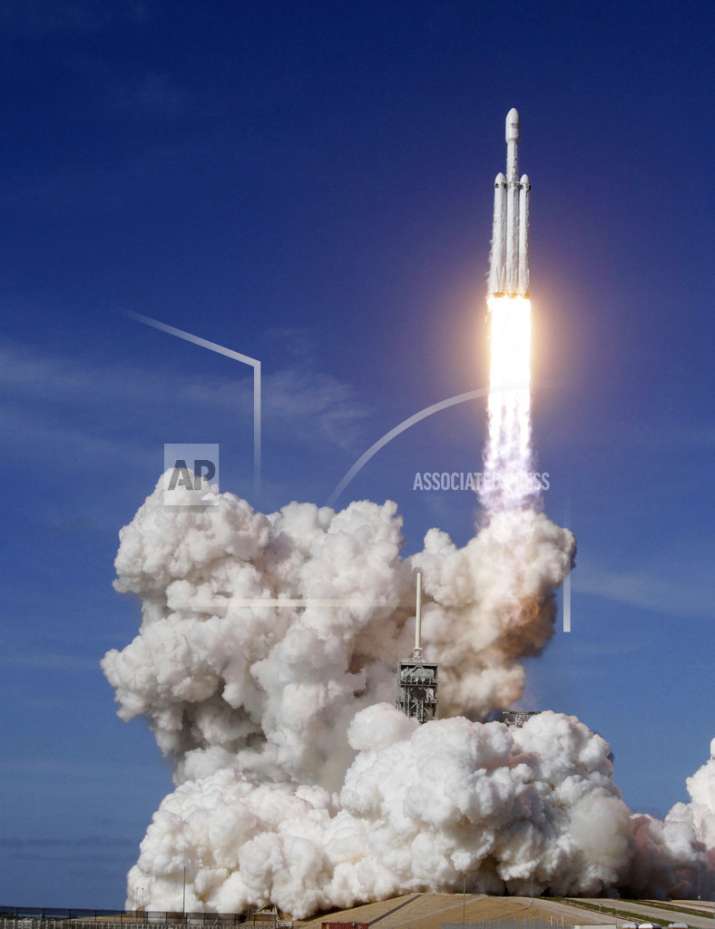 A Falcon 9 SpaceX heavy rocket lifts off from pad 39A at the Kennedy Space Center in Cape Canaveral, Fla., Tuesday, Feb. 6, 2018. The Falcon Heavy, has three first-stage boosters, strapped together with 27 engines in all. (Red Huber/Orlando Sentinel via AP)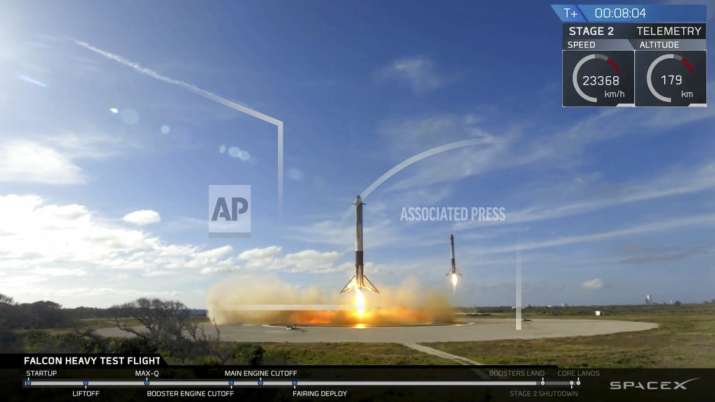 In this image from video provided by SpaceX, two booster rockets land at Cape Canaveral, Fla., during the first test flight of the Falcon Heavy rocket on Tuesday, February 6, 2018. (SpaceX via AP)
Two of the boosters are recycled and programmed to return for another touchdown on land. The third is brand new and has its sights on an ocean platform.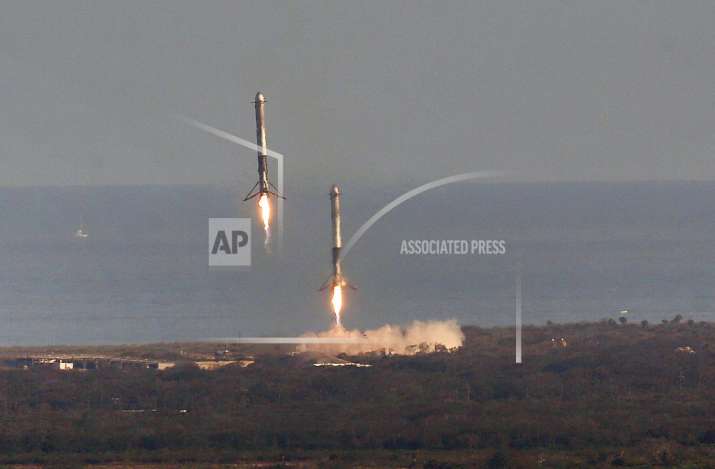 Two Falcon boosters come back to land at Cape Canaveral after SpaceX's Falcon Heavy rocket lifted off from launch Pad 39A Tuesday, February 6, 2018, for the maiden demonstration test flight at the Kennedy Space Center.