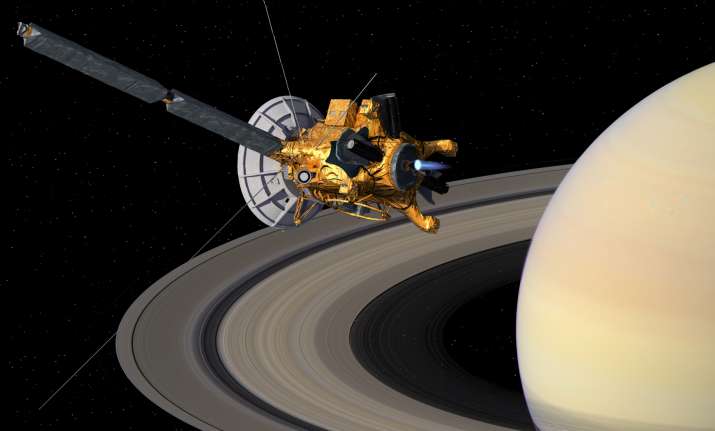 US space agency NASA received a final signal from its Cassini spacecraft on Friday, whose 13-year-old unparalleled journey came to an end with a meteor-link plunge into the Saturn's crushing atmosphere. 
According to NASA, Cassini, the first spacecraft to orbit Saturn, entered the planet's crushing atmosphere at 7.55 a.m. EDT (5.25 pm Friday India time) on Friday, with the signal received by NASA's Deep Space Network antenna complex in Canberra, Australia.
On Thursday, just hours before the end of the mission, Cassini snapped a picture of its final destination, when it was around 394,000 miles (634,000 kilometers) from Saturn.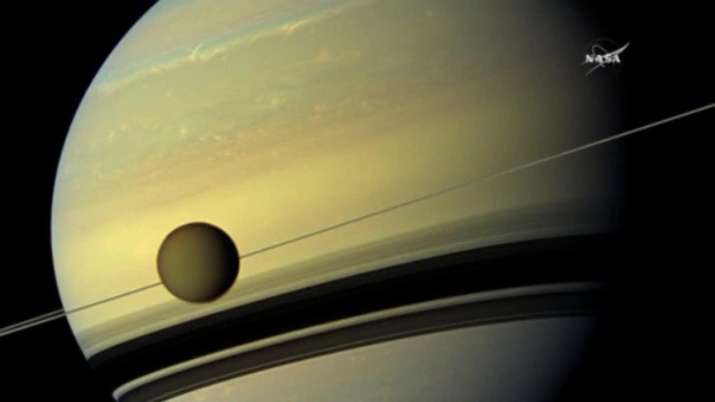 Cassini's 13-year odyssey comes to end with a fiery plunge into Saturn
The end of Cassini's voyage was met with applause, hugs and tears from NASA officials after it gave its final signal.
NASA officials at the news conference displayed the last set of images Cassini captured of Saturn. The planet's lakes and seas near its north pole were visible, along with detailed views of gaps in massive rings.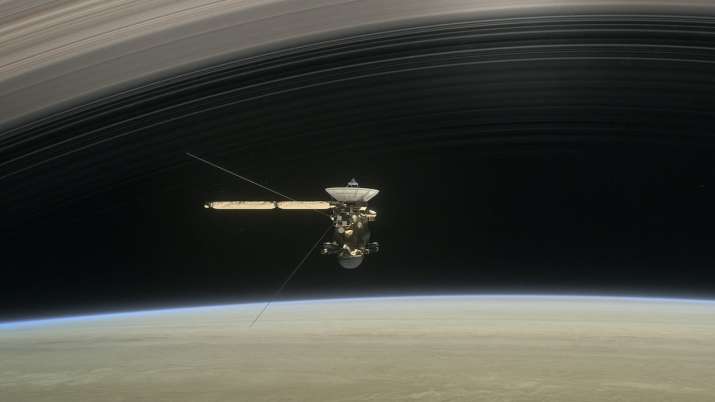 Cassini's 13-year odyssey comes to end with a fiery plunge into Saturn
"Our spacecraft has entered Saturn's atmosphere, and we have received its final transmission," NASA said in a tweet. "Every time we see Saturn in the night sky, we'll remember. We'll smile. And we'll want to go back," the US space agency said.
The spacecraft's fateful dive was the final beat in the USD 4 billion mission's Grand Finale, 22 weekly dives, which began in late April, through the gap between Saturn and its rings. No spacecraft has ever ventured so close to the planet before, NASA said.
The Cassini mission gave scientists an unprecedented view of the sixth planet from the Sun. The probe discovered seasonal changes on Saturn, a hexagon-shaped pattern on the north pole and the moon Titan's resemblance to a primordial Earth.