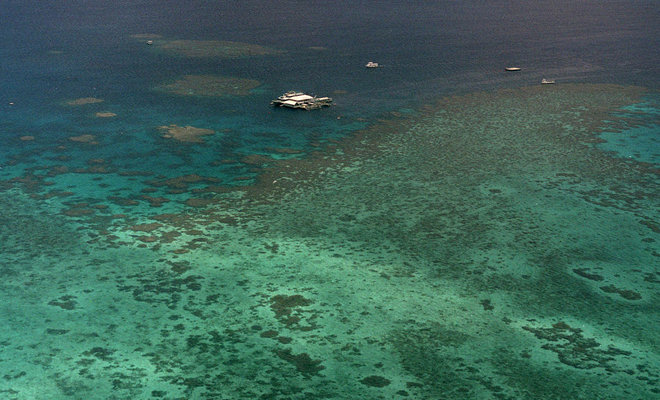 Corporates have joined an expedition to explore and study the health of the Great Barrier Reef as environmental concerns rise over the future of the one of the world's most famous natural wonders. 
The project - Search for the Corals Expedition - has been conceived by Australian organisation Great Barrier Reef Legacy (GBRL) and funded under the generous public donations, Northern Escape Collections, project partners and small business champions like Deep Blue Digital. 
The funding has made it possible for scientists to carry out the research as the Great Barrier Reef faced record coral bleaching for the second year in a row. 
GBRL said that support of large and small businesses to the side of environmental concerns has helped the efforts to study the health of the remote far northern stretches of the Great Barrier Reef. The research will help scientists discover how particular species of corals are surviving in the wake of a severe bleaching episodes over the past two years.
"The minute I heard about this expedition, which is the first stage of a long-term effort to save the reef, I knew I had to be involved," says Sarah Ambler, Director and Founder of Deep Blue Digital, a tourism marketing agency. "I signed up immediately and am proud to have my company help lead this pioneering excursion by being formally acknowledged as a supporter." 
Deep Blue Digital is also supplying expert digital marketing support to help raise the awareness of this expedition as well as the necessary funding and sponsorship from corporate companies and all persons interested for the furthering of GBRL's efforts in the future.
The Great Barrier Reef is facing a precarious future. 
Last year, data collected from aerial surveys reported a staggering mortality of 29 per cent for shallow water corals. This year has already produced a figure of 20 percent. Meaning, in only two years the reef has seen a loss of half its coral.
"The response has been overwhelming," says John Rumney, managing director of GBRL. "For me, it has been my lifelong desire for scientists and researchers to help protect the reef and study the far north of the Great Barrier Reef's 'super corals' and supporting science for solutions."
According to Rumney, some species of corals are able to tolerate higher temperatures and are thus more resistant to bleaching. 
The research will provide crucial information for scientists and policymakers as they try to ensure a future for reefs in a warming world, he said.