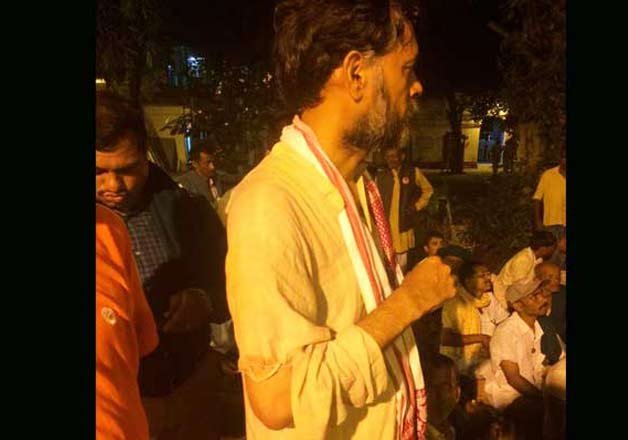 New Delhi: Delhi Police arrested activist Yogendra Yadav late on Monday night after he was detained from the farmers' protest site at the Jantar Mantar in the national capital.
The former Aam Aadmi Party leader, tweeted a picture of himself with a torn sleeve, claiming that he had been manhandled by city police.
"I have been dragged, hit and pushed into a police van. Don't still know my crime," Yadav wrote on his twitter handle.
Yadav, founder member of Swaraj Abhiyan group, was taking part in a protest by farmers from Punjab, Haryana and Rajasthan against the controversial amendments to the land acquisition law that the Centre has proposed.
Yadav also said he had rushed to Jantar Mantar after he had learned that police were going to round up farmers who had gathered to protest there.
Senior lawyer and another member of the Swaraj Abhiyan, Prashant Bhushan rushed to the police station on hearing Yadav's detention.
Earlier, a 'tractor march' for the cause of farmers' rights organised by the Swaraj Abhiyan group led by AAP rebels Yogendra Yadav and Prashant Bhushan were prevented from placing a "plough" in a symbol of protest outside the prime minister's residence here.
Meanwhile, Delhi CM Arvind Kejriwal has condemn Yadav's arrest saying, "I strongly condemn the treatment metted out to Yogendraji by Delhi police. They were protesting peacefully. It is their fundamental right."