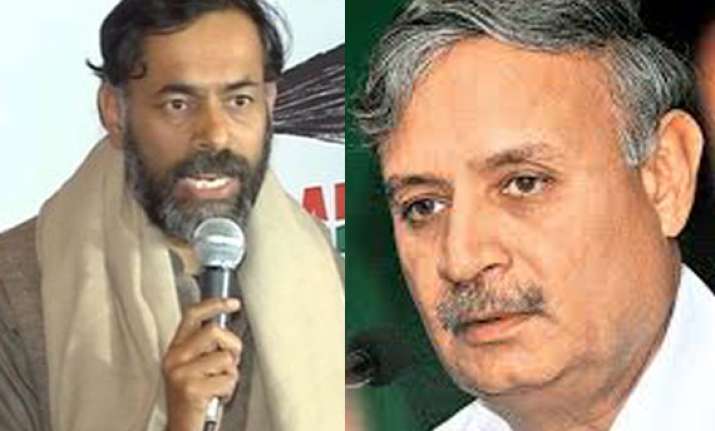 Gurgaon: AAP's Yogendra Yadav and BJP's Rao Inderjeet Singh, candidates for the Gurgaon Lok Sabha seat, Thursday cast their votes in Rewari district.
Yogendra Yadav cast his ballot at a government school in Saharanwas village, some 65 km from Gurgaon, in the early hours of voting.
He was accompanied by his father, Devinder Singh, who also voted.
BJP candidate and sitting member Rao Inderjeet voted in Rewari city.
Over 33 percent votes were polled in Gurgaon till 1 p.m., said a poll official.
Nearly 18 lakh voters in Gurgaon will decide the fate of 22 candidates, including Rao Dharampal of the Congress and Zakir Hussain of the Indian National Lok Dal.