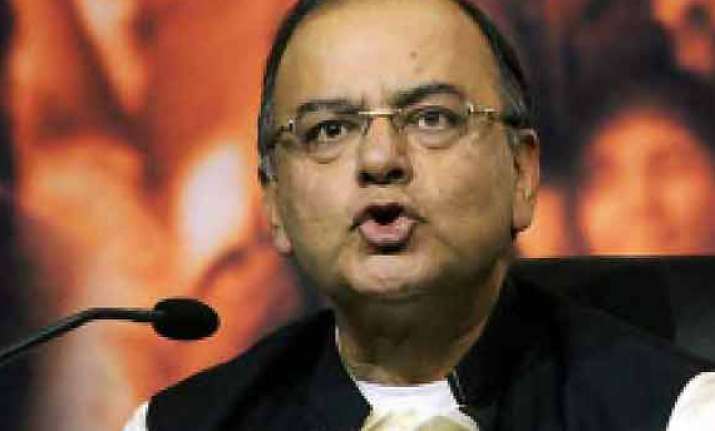 Amritsar: Top leaders of Punjab's ruling Akali Dal-BJP alliance can breathe easy now. Having been involved in a war of words with BJP's Amritsar MP Navjot Singh Sidhu in recent times, they may not have to bear with "Sidhuisms" for some time as the party has now announced Arun Jaitley as its candidate from the seat.
For Jaitley, who is the leader of opposition in the Rajya Sabha and a leading lawyer, the April 30 election from Amritsar will be his first foray into a popular election.
His entry here will ensure that the Bharatiya Janata Party and Akali Dal leadership will stand unitedly behind him. Till now, Jaitley used to be a member of the Rajya Sabha.
"Sidhu started criticising Chief Minister Parkash Singh Badal and Akali Dal president Sukhbir Singh Badal.
He openly pitched himself against the Punjab government, of which the BJP is a part. He took on BJP ministers and leaders and left no scope for the party to accommodate him. He was becoming an embarrassment," a senior Punjab BJP leader told IANS on condition of anonymity.