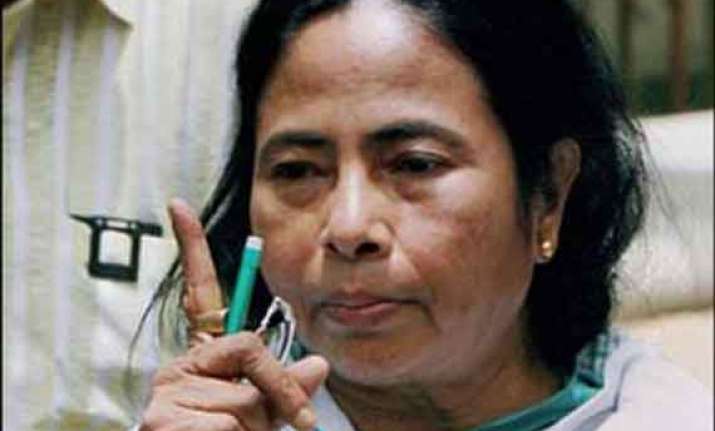 Kolkata: A day after BJP president Rajnath Singh held out the olive branch to her, Trinamool Congress chief Mamata Banerjee Saturday ruled out any alliance with the right wing party.
"Some parties want to incite riots in Bengal and divide people, based on religion and language. People of Uttar Pradesh and Bihar who live in Bengal are as much part of the state as any Bengali-speaking person.
"We do not play politics of division. We care for people irrespective of their religion, caste or creed. We will never, ever have an alliance with the BJP," Banerjee said while addressing a Lok Sabha election rally at Shyambazar in north Kolkata.
Speaking at a rally in Sreerampore in Hooghly district Sunday, Modi had alleged that Banerjee had no love for people from other states who have settled in Bengal, but "your face glows when people come from Bangladesh".
Repeating her charge that the Congress, the BJP and the CPI-M have formed a nexus in Bengal to fight the Trinamool, Banerjee accused the opposition of carrying out a malicious propaganda during the election campaign.