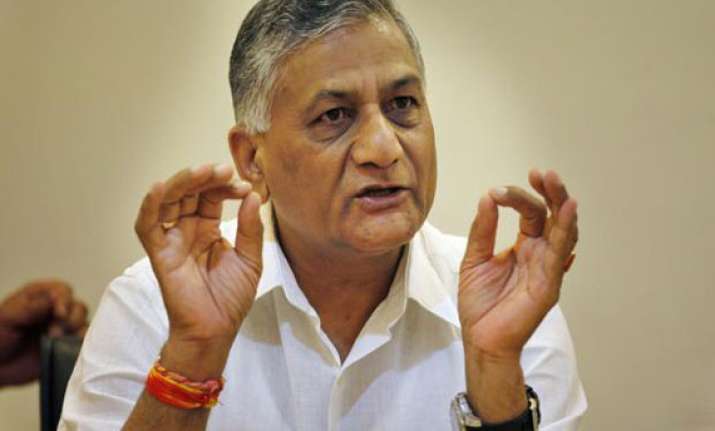 Ghaziabad: Newly-elected BJP MP from Ghaziabad V K Singh today promised the electorate of his constituency that he will fulfil the promises made during electioneering.
Vowing to resolve the problems faced by the residents here, Singh told reporters that Ghaziabad will witness a "total development" and problems faced by the residents here will be solved on urgent basis.
"The promises made by the party during the election campaign in Ghaziabad will be fulfilled," he said.
Singh said people of Ghaziabad face jam in Vijaynagar area daily and to solve the problem flyovers will be constructed.
The former Army chief was yesterday declared winner from Ghaziabad seat defeating his rival Raj Babbar of Congress by a whopping margin of 5,67,260 votes.