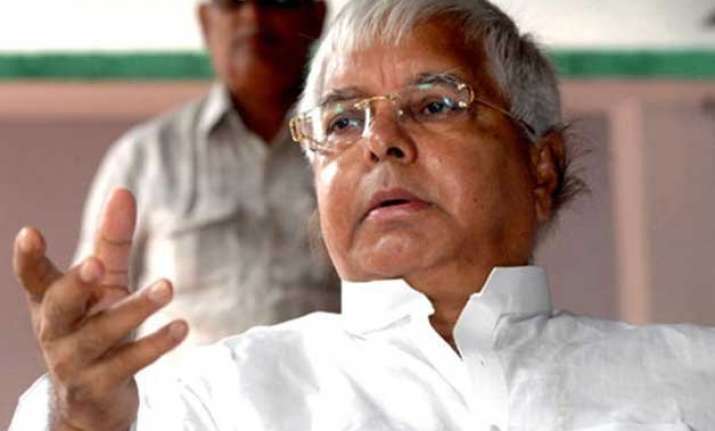 Sasaram: In a blunt rejoinder to his party MP Rajesh Ranjan alias Pappu Yadav for questioning his remark that his son would be his natural successor, RJD President Lalu Prasad today asked who else would it be.  
"Who will be my successor other than my son? ... Is Pappu Yadav my son that he would become my successor? he asked reacting to the MP's poser while talking to newsmen at Gopi Bigha village in Rohtas district on way to Aurangabad.  
"Can you claim ownership of somebody else's land?" he asked to drive home the point that only a son has the natural right of succession.
The RJD MP from Madhepura had virtually posed a challenge to Prasad's authority in the party yesterday at Katihar by questioning his reported remark that only his son would be his natural successor and said that such succession plan worked in monarchy and not in democracy.
"Prasad should know that the RJD is not a monarchy in which one can nominate his successor," Yadav said at a public meeting and added that in a democracy the people are the ultimate decision-makers.
This followed Prasad's comment during the party's national executive meeting three days ago when he had said "Let there be no doubt in anybody's mind about a successor in the RJD.... Only my son will succeed me."
Pappu Yadav, who is reportedly opposed to merger of JD(U) and RJD, had also alleged that he was insulted during the party's national executive meeting right under the eyes of the party supremo and he was not considered fit to sit in the front row as he was given a chair in the third row.  
Prasad also chided mediapersons saying "What has changed you people that till yesterday you used to call him (Pappu Yadav) a history-sheeter but are today advocating his cause."