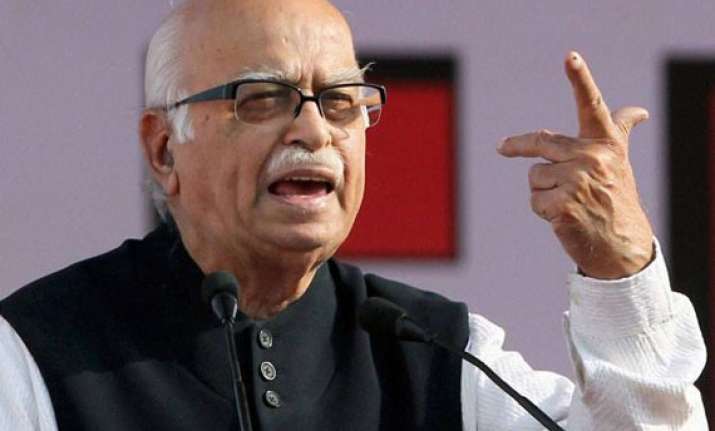 Ahmednagar (Maha): In the midst of reported cold vibes between them, L K Advani kicked off his election campaign seeking votes for Narendra Modi.  "Vote for Modi, vote for change," he said, addressing his maiden campaign rally for the ensuing polls at Shevgaon for sitting BJP MP Dinesh Gandhi.
"The nation needs and expects action and not mere slogans. So, vote for change, vote for Modi," he said.  There has been media speculation that all is not well in the relations between the two leaders. Only recently, the party leadership brokered a peace with Advani after he reportedly expressed his keenness to switch to Bhopal but was forced to choose Gandhinagar constituency.  
Advani's decision to shift from Gandhinagar, a seat he has represented since 1991, was seen as a reflection of the growing chasm between him and Modi.  Praising the BJP Prime Ministerial candidate, Advani said he had changed the face of Gujarat through the Narmada project, industrialisation and providing water to every farmer, besides improving electric supply, education, public distribution system and the law and order situation, he said.  
Advani described Manmohan Singh as India's weakest prime minister the country has ever seen.  Advani earlier landed at Aurangabad and inaugurated the election office of BJP's Jalna candidate Raosaheb Danve at Chikalthana.