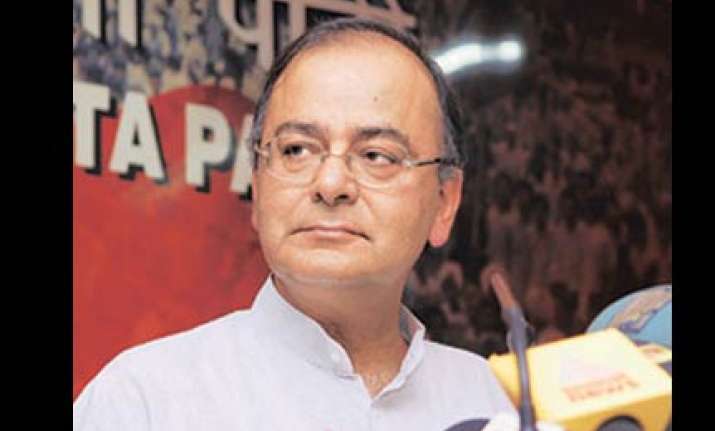 New Delhi, Nov 24 (PTI) BJP today described the election results in Bihar as a victory of meritorious leadership over dynastic politics with a message for the future of Indian politics that a membership of a family or dynasty does not count.
Senior BJP leader
Arun Jaitley
said the election results have showed that politics of Bihar has changed and that "charisma or family" does not win elections, in an obvious attack on RJD chief Lalu Prasad and
Rahul Gandhi
who campaigned for Congress.
Hailing Chief Minister
Nitish Kumar
and his deputy Sushil Kumar Modi for running a successful government with integrity and maturity, he said, "we are proud of their leadership and the way the ran the coalition and government."
"A few things have stood out. People wanted a repeat of the government under Kumar's leadership indicates that it is a victory of hope over fear and optimism over despair.
"It has changed the political agenda of Bihar now. People look forward to the government. It is a vote for the future of Bihar. I don't think our principal opponents were able to understand and read the scrip that Bihar has changed. The NDA ran a government which with maturity and integrity," he said. 
Describing the victory in Bihar as "unprecedented", BJP leader Sushma Swaraj said the election results indicated that only those governments will sustain which work for development.
She noted that BJP's tally in Bihar has substantially gone up to 85 seats from previous 55 and said the NDA will form government with two-thirds majority.
The Leader of Opposition in Lok Sabha wondered where the Congress "magic" has gone.
"The message of the Bihar election is that the governments which work for people, which ensures development will only able to come back to power".
She complimented JD(U) chief Nitish Kumar and BJP leader Sushil Modi for providing the state a good governance which resulted in the NDA coming back to power in the state for a second consecutive term. PTI