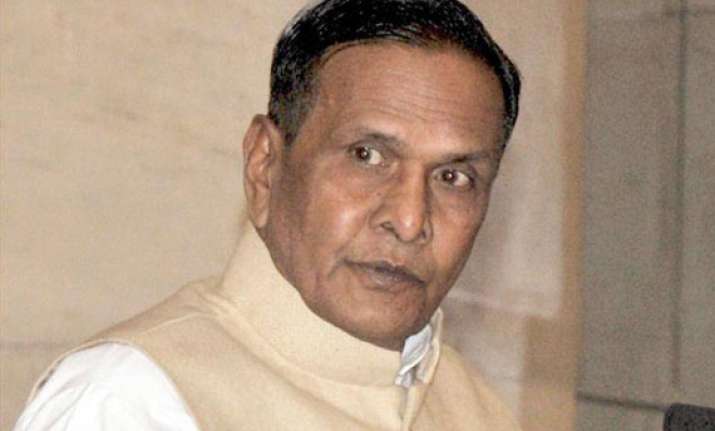 Lucknow: Union steel minister and senior Congress leader beni Prasad has charged the BJP and SP with enacting a votebank drama through VHP's 84 kosi parikrama yatra.
Verma said that the yatra was planned by Gujarat Chief Minister Narendra Modi .
He said that since Congress leaders of the state were not issuing clear cut statements, he had to step in to to reveal the match fixing between the BJP and SP that is continuing since 1990s.
"I am forced to come forward because Congress leaders in the state are giving vague statements on the issue. The entire episode of first bringing the yatra into focus and then stopping it is a drama concocted by BJP and SP. I am not afraid of anyone that is why I speak the truth," Verma  said on Sunday.   
Advising Sadhus to be cautious , Verma said,"I would ask Sadhus to be cautious because anything can happen to them in the name of vote gain. Muslims are safe in the state. It is sadhu's who should be cautious."