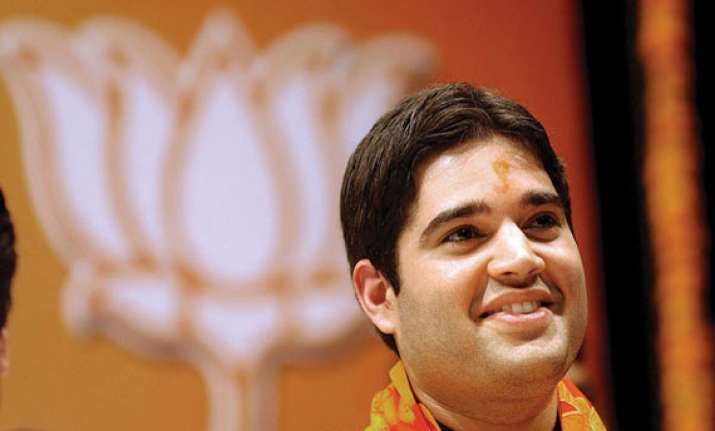 Sultanpur (UP): BJP leader Varun Gandhi today declared assets worth nearly Rs 20 crores and three fire arms in his name.
In his affidavit submitted at the time of filing nominations, Gandhi delcared assets of Rs 19.96 crore in his name while Rs 11.88 lakh is in the name of his wife Yamini.  Varun has over Rs 11 crore in his bank account besides investment of Rs 3.33 crores in shares, bonds etc and Rs over 31.53 lakhs in NSS, insurance policies etc while wife Yamini has Rs 3.63 lakhs in her account.
Varun's love for fire arms also showed in the affidavit in which he declared a gun, a rifle and a pistol in his name. He, however, does not have any vehicle but owns a house in Delhi.  The BJP leader has showed advances of Rs 4.15 crore but he did not have any loan.
He has 1334.5 gm gold and 113.78 kg silver in his name, which is the same as his affidavit of 2009.  According to affidavit, Varun does not have any agricultural land and inherited property in his name.