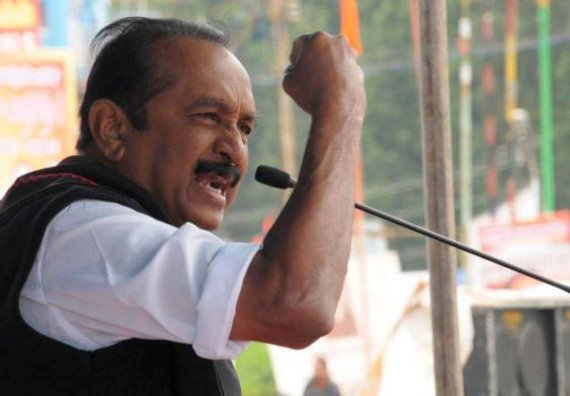 Madurai: MDMK leader Vaiko today demanded withdrawal of the Rs 10 per litre hike in the price of 'Aavin' milk announced by the AIADMK Government.
In a statement here, he rejected as "funny" the reasons cited by Chief Minister O Panneerselvam for the hike announced yesterday and said under the guise of increasing procurement price, the government could not drastically hike the selling price and pass on the burden on customers.  He said price of milk, sold by the state-run cooperative Aavin, had been increased from Rs.18.50 in 2011 to Rs.34 per litre now.
Referring to the Chief Minister's statement, he said when a "ruling party man had been arrested on charges of adulterating" milk and earning crores of rupees, the claim of giving quality milk would not be accepted by any one.
Similarly, the increase in procurement price at Rs.five per litre for buffalo milk and Rs.four per litre for cow's milk was not commensurate with milk production cost, he said.
Aavin was procuring 21.50 lakh litres of milk daily for sale. As the cost of cattle feed including hay had gone up, the cattle owners were demanding a hike of Rs.nine per litre for buffalo milk and Rs.seven per litre for cow's milk.