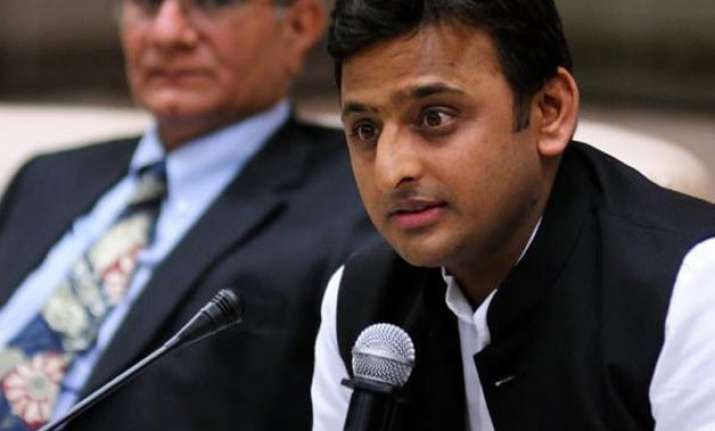 Lucknow: Uttar Pradesh CM Akhilesh Yadav today sacked eight ministers and took away the portfolios of nine others ahead of a planned cabinet reshuffle.
Five cabinet ministers and three ministers of state have been dropped from the Akhilesh Yadav government, a Samajwadi Party spokesman said.
A communiqué from the Raj Bhawan said Governor Ram Naik, on the recommendation of the chief minister, had removed eight ministers from the council of ministers and divested nine ministers of their portfolios.
The nine ministers whose portfolios were taken away are Ahmad Hasan, Awadhesh Prasad, Paras Nath Yadav, Ram Govind Chaudhary, Durga Prasad Yadav, Brahma Shankar Tripathi, Raghuraj Pratap Singh alias Raja Bhaiya, Iqbal Mehmood and Mahboob Ali.
Yadav will revamp his council of ministers on October 31 and some new faces are expected to be inducted, an official spokesman said.
Earlier, Uttar Pradesh Chief Minister Akhilesh Yadav had met Governor Ram Naik to discuss expansion of his Cabinet.
"CM met Governor at Raj Bhawan to discuss expansion of his cabinet", Raj Bhawan said in a press release here.
The CM had on Tuesday hinted at expansion of the State's Council of Ministers after the Bihar Assembly elections scheduled to end next month.
"Let the elections in Bihar be over," CM had said while replying to a question about the impending reshuffle of the ministry.
(With PTI inputs)