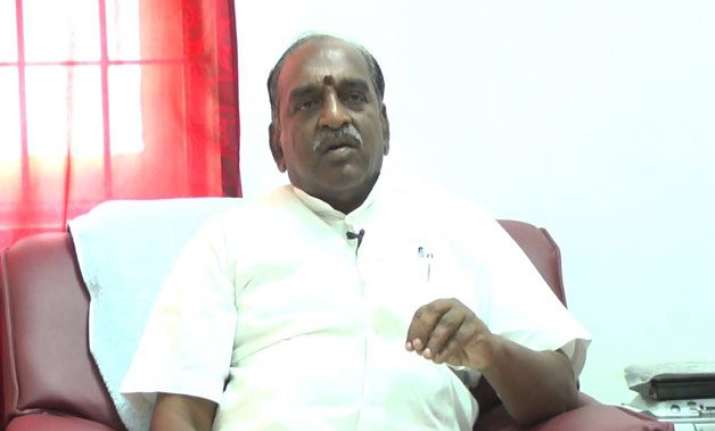 Coimbatore:  Union Minister Pon Radhakrishnan today lashed out at Rahul Gandhi for his remarks against RSS and asked the Congress Vice-President to attend RSS shakhas to know about the organisation.
"If he (Rahul) wants to know about RSS, left him attend functions and wear uniform and sit in RSS shakhas," Radhakrishnan said.
Replying to a specific question on Gandhi's criticism against RSS, Radhakrishnan, here to attend a marriage function, said it was ridiculous that the Congress leader who was at large for 55 days when Parliament was in session, was talking about democracy.
"He has no right to talk about RSS," he added.  Stepping up his offensive, Gandhi had yesterday lashed out at BJP's ideological mentor RSS, saying its belief was "murdering" individuality and that thought process is now running the country in which only one man knows everything from farmers to clothes.
On former Prime Minister Manmohan Singh meeting Prime Minister Narendra Modi, Radhakrishnan said they might have discussed schemes and policies for the development of the nation and not to take lessons on economy, as made out by different political parties and critics.
On criticism by CPI leader D Pandian that Modi going on foreign trips would only help big corporates, he said the purpose of these visits was to strengthen relationship with countries and evolve schemes for India's future growth.  
The country is marching ahead in all spheres under the leadership of Modi and there was no need to take Pandian seriously, Radhakrishnan said.