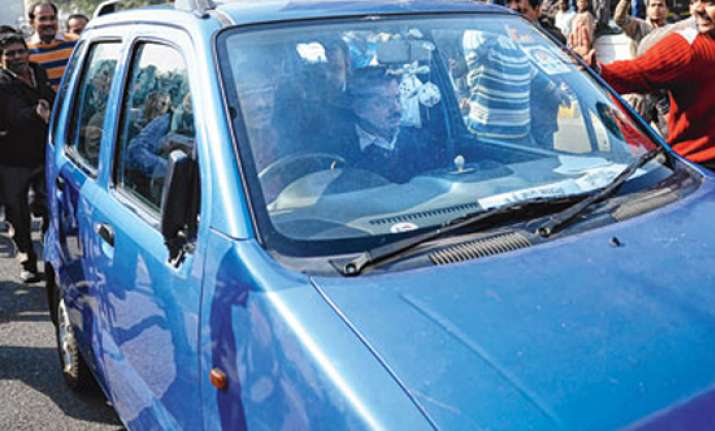 Chandigarh: Two Unidentified men allegedly damaged Arvind Kejriwal's car being used by his Rohtak party candidate for campaigning in the constituency in Haryana today.
The blue WagonR car, was attacked when it was being driven by a party member and a leader from Rohtak, party sources claimed.
The car is being used by Aam Aadmi Party's Rohtak candidate Navin Jaihind for campaigning since he does not have a vehicle of his own.
However, he was not in the car when the attack took place.
Jaihind had returned to party office in Rohtak after campaigning when the vehicle was taken away by the two party members, the sources said.