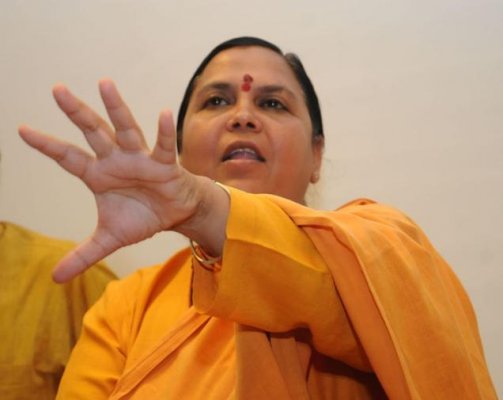 New Delh: As part of the Clean Ganga campaign, Union Water Resources Minister Uma Bharati would inspect 25 major drains, which fall into the river at Kanpur tomorrow.
Bharati's visit comes against the backdrop of her warning to industries on the banks of the river and its tributaries that are violating pollution norms.
She will inspect 25 major drains, which fall into the Ganga and will have discussions with local officials, a press release here said while adding that the Minister will be accompanied by a team of experts.
Addressing a national dialogue on industrial pollution in the Ganga on October 8, she had said that priority would be given for saving the river.
"If I am asked (by a doctor) whether a mother or her baby should be saved during delivery, I would say both. But when a situation is arising where only one among them could be saved, then I would say the mother should be saved," she had said in an apparent reference to the Ganga as the mother.
On the other hand, it may also be recalled that the Supreme Court had yesterday asked the National Green Tribunal to take action against industrial units polluting the Ganga including snapping water and power connections to them. It also slammed the Centre and state pollution control boards for their "failure" to punish erring units.