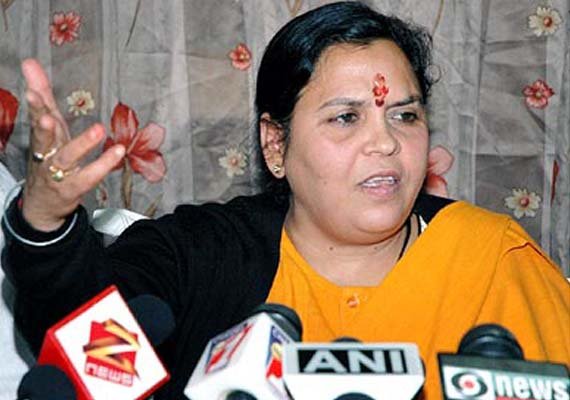 Lucknow: Union Minister for Water Resource and River Development Uma Bharati today led 'Run for Unity' here on the 139th birth anniversary of the first Home Minister of the country Sardar Vallabhbhai Patel.  
The run which started from Shaheed Smarak, culminated at Patel's statue near GPO park in Hazratganj.
 
There was an awkward moment during the run when Bharati lost her balance and staggered, but she regained immediately.  
Later, the minister clarified and said that she had some knee problem.
Similar events were organised in other districts of Uttar Pradesh which were led by union ministers and senior party leaders.