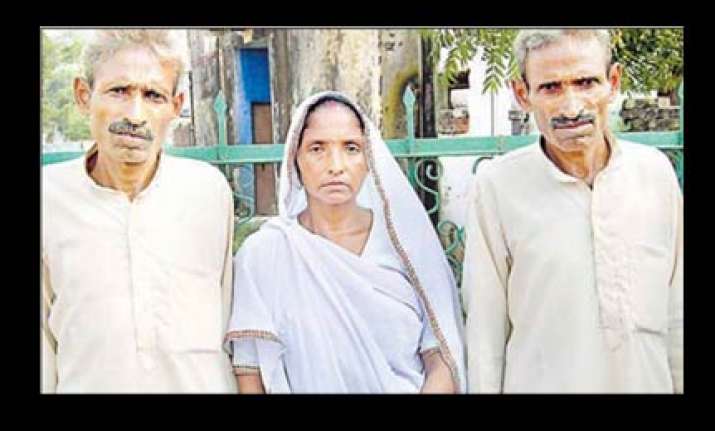 Madhu Devi is the proud wife of twin brothers Chanderpal and Kunwarpal in the dusty district of Badayun in Uttar Pradesh.
The unique thing about the twin brothers is that both of them do the same work at a time.
 Both the twins want to do social work, but since only one can contest, they decided to field their wife for the post of member of Badayun district panchayat.
The twin husbands went with Madhu Devi to help her file the nomination for Salempur seat on Tuesday.
 Madhu Devi belongs to the khatik caste and resides in Palia Gujar village  under Datagunj area. She entered into a wedlock with the twin brothers as part of a 'love marriage'.
Chanderpal and Kunwarpal were born on August 2, 1962 with a two-minute gap. Both of them think and work together since their birth, whether sitting, standing, sleeping, wearing the same clothes or studying.  
Both of them have done their MA in Economics and a degree as Ayurved Ratna.  Now, over to politics.