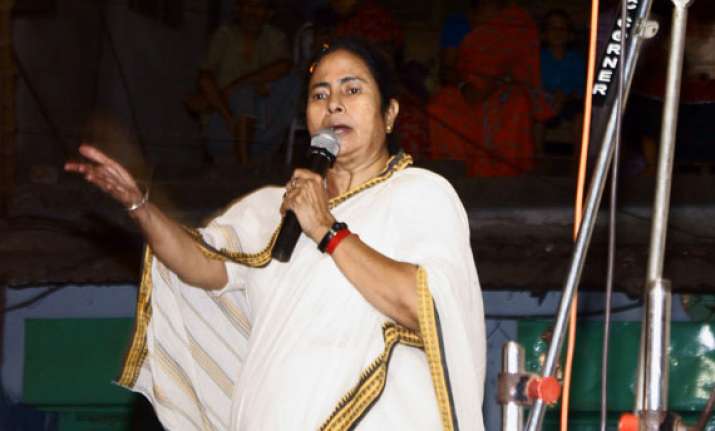 Kolkata: The CPI(M)-led Left Front is facing a rout in West Bengal winning so far only one seat while the ruling Trinamool Congress is set to sweep the Lok Sabha polls having already won 13 seats and leading in another 21 constituencies.
The Congress and BJP also won one seat each.  The BJP, fighting on its own, won one seat and is ahead in another, while the Congress retained one and is leading in three others, already having lost the Raiganj seat from where Union Minister Deepa Dasmunshi contested.  President Pranab Mukherjee's son Abhijit Mukherjee has retained the Jangipur seat for the Congress, though winning by a margin of only 8,315 votes.
The CPI(M)-led Left Front, which had 15 seats in the 15th Lok Sabha, managed to wrest the Raiganj seat by a slender margin of 1,163 votes.
CPI(M) central committee member Mohammad Salim won the seat.