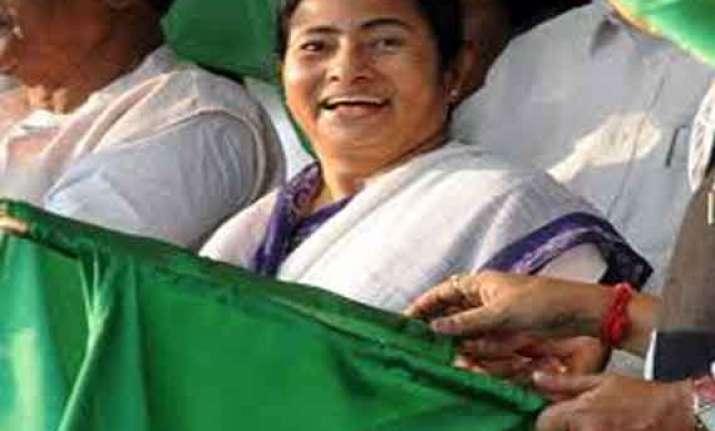 Kolkata: The ruling Trinamool Congress seemed set to sweep the Lok Sabha polls in West Bengal, the BJP signalled its rise as a force while the CPI-M led Left Front was virtually pushed to the margins, latest trends in the vote count indicated.
The Congress, however, was putting up a stubborn fight to hold on to its area of influence.
Of the total 42 Lok Sabha seats in the state, the Trinamool candidates were ahead in 33, on way to coming up with their best performance in the state, bettering the 19 seat tally the Mamata Banerjee-led party grabbed in 2009.
The Congress was leading in five and the Bharatiya Janata Party in three seats. The Communist Party of India-Marxist, the major partner in the Left Front which ruled the state for 34 long years without a break till 2011, was maintaining a slender lead in only the Raiganj seat in north Bengal.
In the previous Lok Sabha polls in 2009, the then Trinamool Congress-Congress- Socialist Unity Centre of India-Communist (SUCI-C) alliance had won 26 seats. The Trinamool had bagged 19 and the Congress six seats, while the SUCI-C won in one constituency.