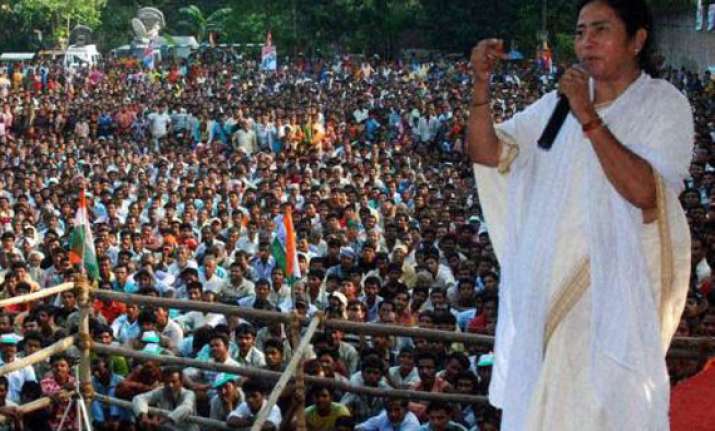 New Delhi: An air of quiet confidence pervades the Trinamool Congress office here as the party headed by "Didi", West Bengal Chief Minister Mamata Banerjee, makes a determined bid to go national and become a major player in government formation.
The party is contesting 100 seats across India this time and is aiming to win "35 plus seats", to become, in Banerjee's own words, the "third largest party" in India.
The Trinamool is fielding 25 candidates in Uttar Pradesh, where the party already has an assembly member in Shyam Sundar Sharma, as well as contesting in Haryana, Jharkhand, Bihar, the entire northeast and even down south in Kerala.
"In five UP seats we have fielded very strong candidates and are expecting to win one seat," a senior Trinamool official told IANS declining to be named.
The five seats where the party is confident of giving a tough fight are Moradabad, Hamirpur, Unnao, Mirzapur and Lucknow.