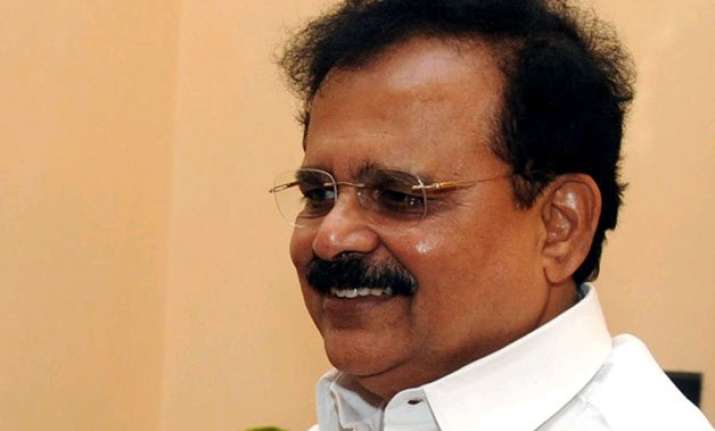 New Delhi: A parliamentary committee examining the Lokpal amendment Bill will miss the March 25 deadline for submission of its report and has sought more time to finalise it.
The 31-member Department-Related Parliamentary Standing Committee on Personnel, Public Grievances, Law and Justice, headed by Congress MP E M Sudarsana Natchiappan, is examining the Lokpal and Lokayuktas and Other Related Law (Amendment) Bill, 2014. The Bill was introduced in Lok Sabha on December 8 last year.
It has been mandated to examine the Bill and submit its report by March 25. However, it will not be able to give the report to the House within the deadline.
"We have sought more time from the Rajya Sabha chairman for submission of the report," Natchiappan said.
He said the committee has been examining other matters entrusted to it, including demands for grants for 2015-16 for ministries of Personnel, Public Grievances and Pensions, and Law and Justice, among others.
A meeting of the panel has been scheduled for Tuesday and Wednesday to decide on the demands for grants of the two ministries.
The panel has already got the views from the Central Bureau of Investigation (CBI) and Central Vigilance Commission (CVC) on the proposed changes in the anti-corruption Bill.
The committee is examining suggestions received from individuals and organisations on the proposed amendments in the legislation.
Natchiappan had earlier said that the Bill was a priority for the committee. "No time frame can be given for submission of the report. But it is a priority for us," the Rajya Sabha member from Tamil Nadu had said.
The amendments seek to provide for the alternative of the leader of the largest Opposition party in Lok Sabha, in the event there is no Leader of Opposition in the House, for being represented on the selection panel for appointment of the chairperson and members of Lokpal.
It also aims to provide for qualifications for appointment of Director of Prosecution in  CBI for the sake of its functional independence.
The Bill seeks to lay down the tenure of the eminent jurist nominated as member of the Lokpal and to provide for a scheme wherein the filing of information by the public servants is brought in harmony with the provisions of the respective acts, rules or regulations as applicable to different categories of public servants.
The Lokpal and Lokayuktas Act provides for establishment of a Lokpal for the Union and Lokayuktas for the states to inquire into corruption charges against public functionaries.
The Lokpal selection committee, led by the Prime Minister, has as its members the Lok Sabha Speaker, the Leader of the Opposition in the Lower House, the Chief Justice of India or a judge of the apex court nominated by him, and an eminent jurist who could be nominated by the President or any other member