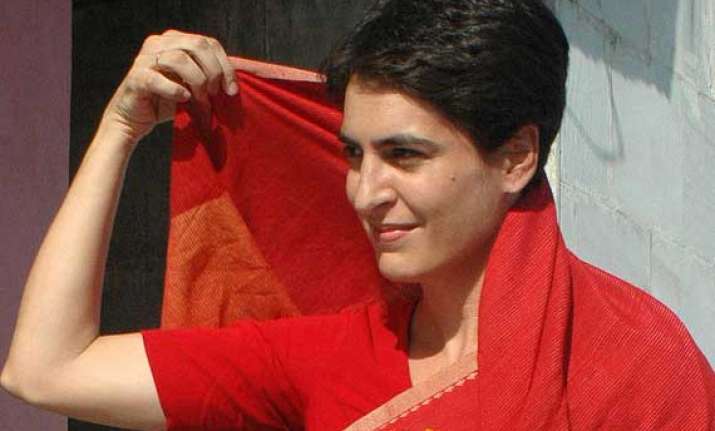 Amethi: Congress's star campaigner Priyanka Gandhi, who today came to Amethi constituency to campaign for her brother and incumbent MP Rahul, said there is "no wave" of anyone in the Lok Sabha polls.
Addressing party workers at Munshiganj guest house, 42-year-old Priyanka exuded confidence that Congress would once again form government at the Centre.
She said Rahul had prepared a platform of development in Amethi constituency which would give good results in the days to come. Amethi is Gandhi family pocket borough.
Stating that Congress is the only party which does not practise politics of caste or religion, Priyanka asked party workers to highlight achievements of the Manmohan Singh government among the masses.
Striking an emotional chord with the party workers, Priyanka said people of Amethi were a part of her family as her father had worked here, adding that her family did not come here for political ambitions.
When party workers mentioned about other contenders like BJP candidate Smriti Irani and AAP's Kumar Vishwas, Priyanka said people come and go but this constituency is her family.