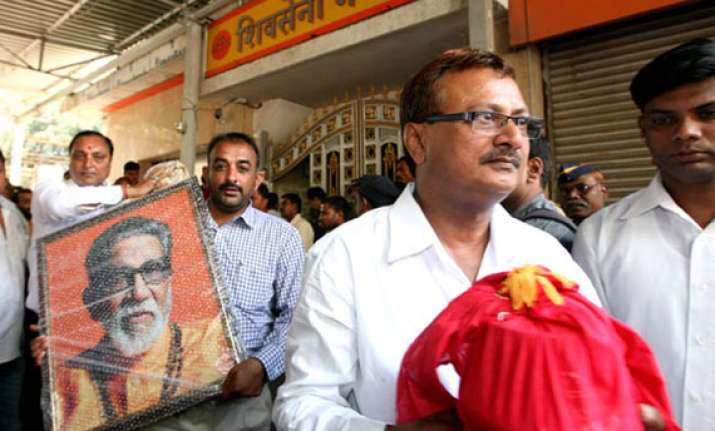 Thiruvananthapuram, Nov 26: The ashes of Bal Thackeray, the Shiv Sena patriarch, will arrive here Tuesday and would be taken in a procession for immersion at Kanyakumari, a party statement said here.
Thackeray died in Mumbai Nov 17 and was cremated a day later.
In a statement issued Monday, the Kerala unit of the Shiv Sena said Thackeray's ashes would be taken over from party legislator Dipak Sawant by state leader M.S. Bhuvendran at the airport around 9 a.m.
From there the ashes would be placed in a special vehicle which would stop for a while in the capital city for allowing people to pay their respects, the statement said.
The ashes would be handed over to Tamil Nadu unit chief on the border before being taken to Kanyakumari for immersion, it said.