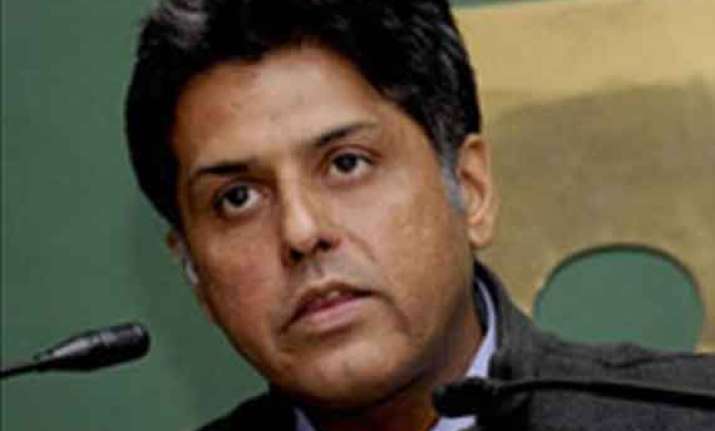 Mumbai: Congress leader Manish Tewari has tendered an unconditional apology to Nitin Gadkari in connection with his charge against him in the Adarsh Housing scam following which BJP leader withdrew a defamation case against him.
"Tewari has tendered an apology after which Gadkari has now withdrawn the defamation case",  Gadkari's lawyer Rameshwar Gite said today.
In a letter to Gadkari, Tewari has said, "I understand that that by such statements you have to suffer huge disrepute and have to face uncomfortable situation within the party and the society.
Therefore by this communication I tender my unconditional apology for the allegations made against you" He also said that in future he will not put Gadkari in disrepute by making any comments with regards to the Adarsh Society.
Tewari also requested Gadkari to withdraw the case filed in the local magistrate's court.