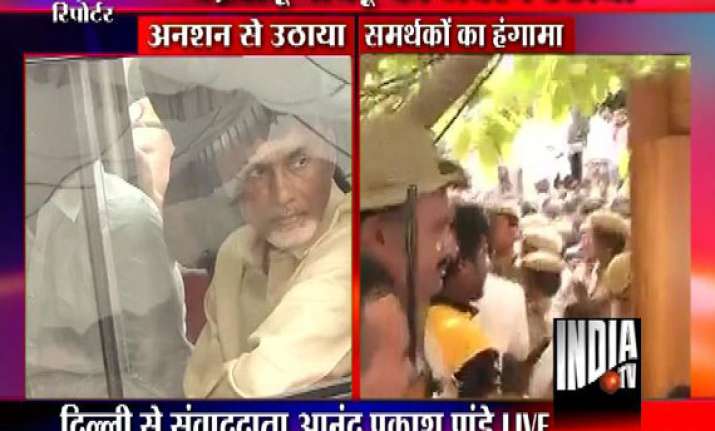 New Delhi: TDP chief N Chandrababu naidu who was taken to  Ram Manohar Lohia Hospital after being evicted from his fast venue at Andhra Bhawan yesterday has refused a glucose drip although his condition was stable, according to hospital Doctors .
"Naidu has been admitted to the hospital's nursing room number 6. His condition is stable except the level of ketones has increased in urine," said H.K. Kar, Ram Manohar Lohia Hospital's medical superintendent.
Kar said the former Andhra Pradesh chief minister refused to be administered a glucose drip but drank water. Efforts were on to persuade him, he added.
Earlier on Friday, there was high drama as scores of Delhi Police personnel reached Andhra Bhavan, where Naidu was on fast since Monday, to protest the manner in which the Congress decided to carve out a separate Telangana state from Andhra Pradesh.