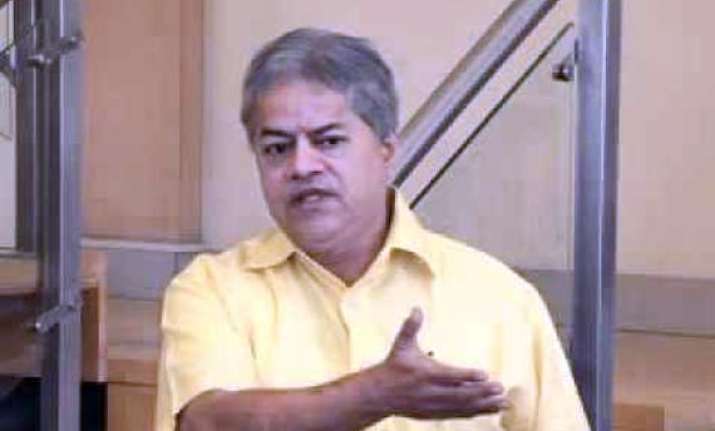 Mumbai, Jun 12: Disarray in BJP after appointment of Narendra Modi to a key post ahead of polls continued to provide fodder to Congress to take potshots at the main Opposition party with a senior leader comparing developments in the saffron outfit with professional wrestling.
"Team BJP" has completely mastered the art of intra- party wrestling and should be sent to take part in Olympics or WWE (World Wrestling Entertainment), AICC Media Cell member Anant Gadgil told reporters here yesterday.
"The developments in BJP after Goa conclave prove that the Opposition party has become a master in the art of intra- party political wrestling. Team BJP is best suited for Olympics or WWE rather than being in Parliament," said Gadgil, who is also spokesman of Congress in Maharashtra.
If Modi's appointment as election campaign committee chief can create instability in the BJP, what would happen if he is named the Prime Ministerial candidate, Gadgil wondered.
He said the Gujarat Chief Minister's elevation would hurt the BJP and it would not have any impact on Congress.
Modi, who plans to build a statue of Sardar Patel which he says will be taller than the iconic statue of Liberty, has not built a single memorial of India's first Home Minister in his over-decade long tenure as CM, he said.
"He completely ignored Advani, whom the BJP refers as the second Sardar Patel, in his acceptance speech at Goa."
Gadgil said RSS has always tried to portray Patel as a sympathiser of the Sangh Parivar but facts speak otherwise.
"In February 1948, Patel released a report which revealed RSS' covert plan to engineer violence," he claimed.
Taking on Modi for saying there was no employment generation under UPA Government, Gadgil said the Gujarat CM should first speak about his own achievements on this front.