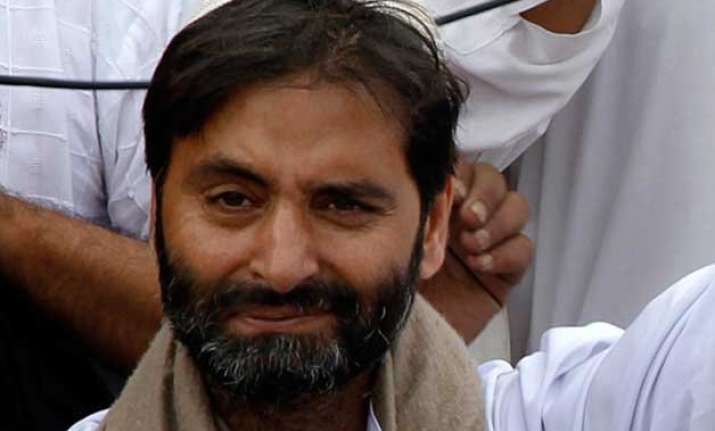 Srinagar: Jammu Kashmir Liberation Front (JKLF) chairman Mohammad Yasin Malik today said the rhetoric about resumption of talks between India and Pakistan was "merely an eyewash" aimed at fulfilling "hidden agenda".
"On one hand, they talk of dialogue between Indian and Pakistan or India and Kashmiris and on the other hand, they talk about integrating Kashmiris with India and no compromise on national interests and so on... Rhetoric about dialogue is a mere eyewash," Malik said at a rally in south Kashmir's Kulgam district.
He said the statements by various mainstream leaders about resolution of the Kashmir issue was limited to integration of Jammu and Kashmir with India.
"From state Governor (N N Vohra) to BJP chief Amit Shah and (Chief Minister) Mufti Sayeed, all are saying that they want to resolve the Kashmir issue. By saying so, these people actually want to finish off every resistance from Jammu and Kashmir and integrate it with the rest of India," he said.
Malik alleged Sayeed's statement to integrate the people of the state with the rest of India was "actually RSS agenda".