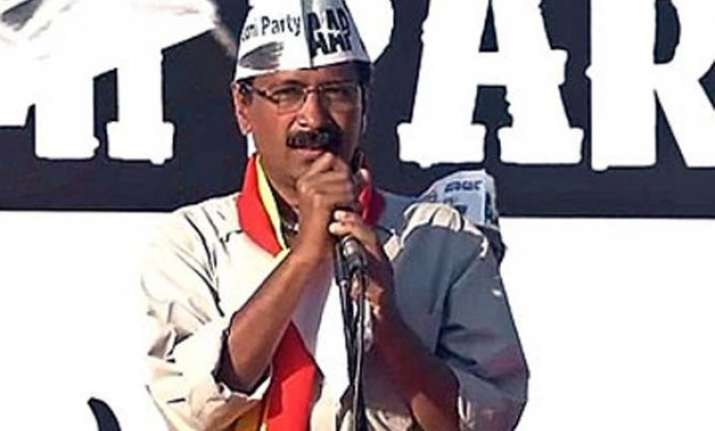 New Delhi: Aam Aadmi Party Chief Arvind Kejriwal has once again stroked controversy by telling his volunteers to accept bribe from their rivals- Bharatiya Janata Party (BJP) and Congress and then capture video of them giving bribe.
Kejriwal also accused other political parties of trying to buy AAP volunteers prior to Delhi assembly election which have been slated for February 7.
On his twitter panel, Kejriwal wrote, "Opponents trying to "buy" our volunteers. I have told volunteers not to refuse anyone who approach.Paise lekar sting kar lo. Spread this msg".
Consistently, AAP has been raking the issue of bribe. In this regard, Kejriwal has been warned by the Election Commission not to repeat his remarks, following complains by BJP and Congress.
It is not the first time that the former Delhi chief minister has raked the bribe issue. He had earlier asked voters in Delhi to accept money from the Congress and BJP but vote for the AAP in February 7 elections.
The poll watchdog "warned" him that it will be "constrained to take stern action against him in the event of any further violation".
Earlier Kejriwal had told voters: It's election time. When people both from BJP and Congress come offering money, don't refuse, accept...some have looted money from 2G, some have looted money from coal scam... Take money from both the parties but vote for AAP.
We will fool them this time. They have been deceiving us for the last 65 years. Now it's our turn."