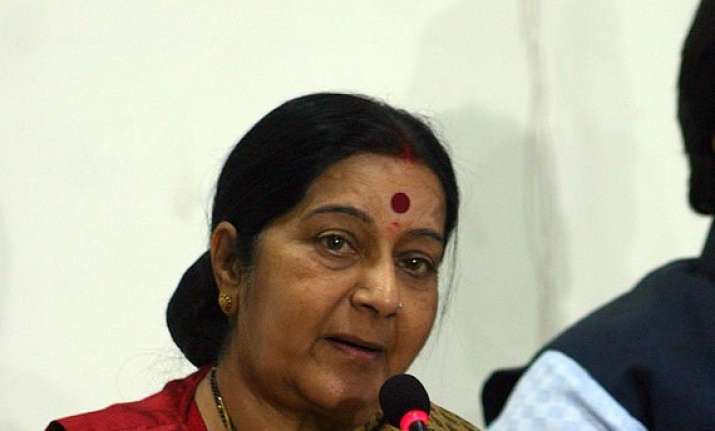 Ahmedabad: External Affairs Minister Sushma Swaraj is expected to arrive at Gandhinagar on January 1 to inspect preparations for Pravasi Bharatiya Divas (PBD) to be held at Gandhinagar.
"Sushma Swaraj is expected to come to Gandhingar on January 1 to inspect ongoing preparations for the forthcoming Pravasi Bharatiya Divas," Gujarat State Finance Minister Saurabh Patel said here today.
Gujarat is scheduled to host the Pravasi Bharatiya Divas at Mahatma Mandir in Gandhingar between January 7 and January 9, 2015.
Prime Minister Narendra Modi is scheduled to officially inaugurate the event on January 8, 2015, while President Pranab Mukherjee is scheduled to attend the closing ceremony.
Read Also: Terror incidents call for world to come together: Sushma Swaraj
Gujarat Chief Minister Anandiben Patel visited Mahatma Mandir today as well as the nearby 'Salt Mound' structure to take stock of situation.