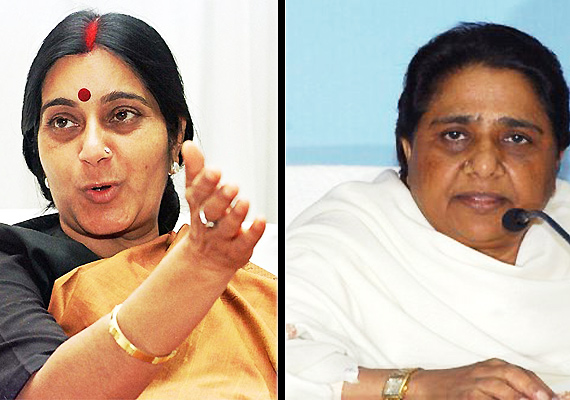 Jalaun (UP), Feb 21: Terming Uttar Pradesh Chief Minister Mayawati a "stone-hearted" woman, BJP leader Sushma Swaraj today said the BSP Supremo has proved it by spending people's money on memorials and parks of stones. 

"Mayawati is a stone-hearted woman. She has proved it by spending people's money on parks and memorials of stones in the state", Swaraj said addressing an election meeting in Kalpi Assembly constituency here.

She alleged that the BSP Supremo had tried to divide the society in the name of caste and creed for political gains. 

She said Manmohan Singh was the weakest Prime Minister, and added that big scams like 2G spectrum, common wealth games and Adarsh society were committed in his regime. 

About the Samajwadi Party, she said in its regime hooligans ruled the roost and officers were not able to take action against them.