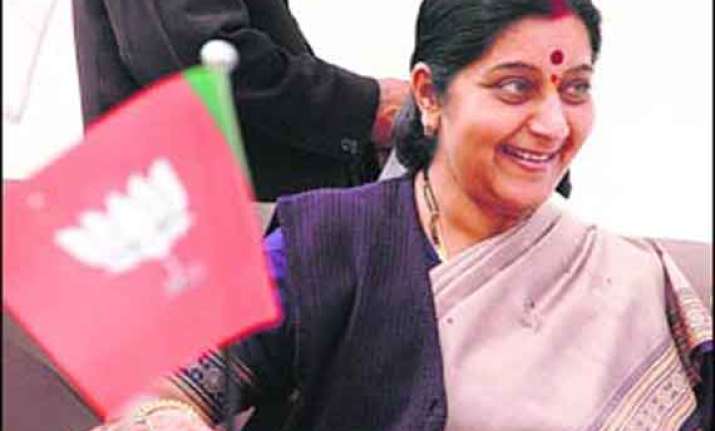 Madhubani (Bihar): Senior BJP leader Sushma Swaraj today lauded the leadership quality of Narendra Modi and said only her party could pull out the country from 'hatashaa aur Nirashaa' due to the "misrule of Congress".
"We are proud that we declared Narendra Modi as BJP Prime Ministerial candidate.
He has tremendous leadership quality," Swaraj said addressing an election rally at Benipatti in Madhubani district in favour of party candidate Hukumdeo Narayan Yadav.
"Today the country is passing through a bad patch of 'hatashaa aur nirashaaa' (despondency) due to the 10 year rule of Congress-led UPA.
"Only BJP whose chief ministers have given good governance and is led by an able Narendra Modi can pull out the country from this sorry condition," she said in her maiden election rally in Bihar during the ongoing general elections.