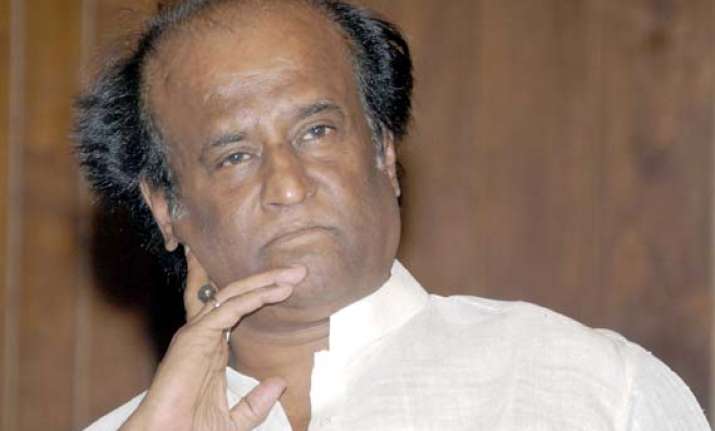 New Delhi: The Bharatiya Janata Party (BJP)'s Tamil Nadu unit on Tuesday down played reports of it wooing Tamil superstar Rajinikanth, but said that the actor was welcome to the party fold.
Tamil Nadu BJP president Tamilisai Soundararajan said that Rajinikanth was already in the good books of party and recalled his meeting with Prime Minister Narendra Modi, when the latter had visited Tamil Nadu for the Lok Sabha election campaign.
On media reports of the BJP attempting to attract the ace actor and make him the chief ministerial candidate for the upcoming state Assembly elections, she said, "It is only a press message, an unauthorized message from the press. It is not the authorized press release from our party."
"But, already Rajinikanth in the good books of our party. Our Prime Minister, during his campaign met him," she added.
Soundararajan was in New Delhi on Tuesday to meet BJP national president Amit Shah, for the first time after she was appointed as the new president of BJP's Tamil Nadu unit.
Noting that Rajinikanth had offered Rs 1 crore for the then Prime Minister Atal Bihari Vajpayee's pet project to interlink rivers, she said 'the Tamil superstar would be cordially invited to the party'.
"Rajinikanth announced Rs 1 crore help when our great Vajpayeeji announced interlinking of rivers. He is a 'national minded' actor. We will invite him and we will cordially invite him ... We will welcome him," she said.
On the other hand, Soundararajan also stated that the state unit would invite Amit Shah to Tamil Nadu and the party's agenda is to win the forthcoming state Assembly election in 2016.
"We are facing our Assembly election in 2016. So, it is very crucial period that I have taken over. It is a hectic schedule (that) should be planned, strategy should be planned," she said.
The BJP's state chief further said that the future strategy of the party was to resolve the Lankan-Tamil issue and the problems concerning fishermen from Tamil Nadu.