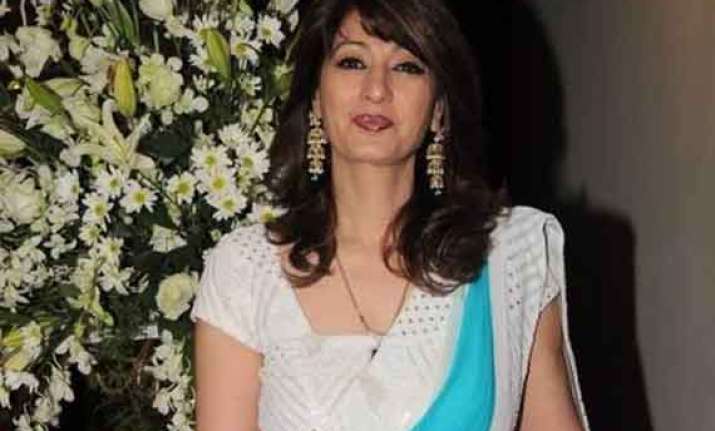 New Delhi: The government today sought a detailed report from the AIIMS on the reported allegation by a senior forensic doctor that he was pressurised to manipulate the report of the autopsy of Sunanda Pushkar, wife of former Union Minister Shashi Tharoor.
"After I became the Health Minister, Dr Sudhir Gupta of AIIMS had written to our department regarding his promotion.  But after TV channels yesterday said that he has made a specific allegation, I have written to the AIIMS Director seeking a detailed information in this regard," Union Health Minister Harsh Vardhan said.
The allegation by Dr Gupta, who heads the Forensic Science department of AIIMS, has added a new twist to the mystery surrounding the death of 52-year-old Sunanda.
Sunanda was found dead in a 5-star hotel in South Delhi on the night of January 17, a day after her twitter spat with Pakistani journalist Mehr Tarar over an alleged affair with Tharoor.
Gupta refused to comment on his reported allegation, saying he has already stated the facts before the "competent" authorities.
"I don't want to comment on this issue. It is a legal matter, a serious issue, I cannot share with the media. I am a government servant. Whatever I wanted to say, I have said at a competent place," he said.
Gupta, who was heading the panel that conducted Sunanda's postmorterm, has reportedly alleged he was pressurised to show that her death was natural which he resisted.  
The autopsy report had mentioned more than a dozen injury marks on Sunanda's both hands and an abrasion on her cheek which suggests a "use of blunt force", besides a "deep teeth bite" on the edge of her left palm. Viscera samples were preserved after the autopsy at AIIMS and were sent to CFSL for further tests.
The CFSL report hinted at drug poisoning but its findings were not conclusive enough to file an FIR in the case, according to police.
The search and seizure memorandum of the police, which is a part of the report, mentioned finding of mix of two drugs - Alprazolam and Excedrin. Excedrin is a combination of acetaminophen, aspirin, and caffeine while Alprazolam is an anxiolytic.
The probe into the case was handed over to the Crime Branch on January 23. However, the case was transferred back to the South District police two days later on January 25.  
Inquest proceedings under Section 174 CrPC were initiated in the Sunanda case according to which a sub-divisional magistrate inquires into the death of a woman if she dies within seven years of her marriage.
In a report to the police, the SDM, who had recorded the statements of Sunanda's brother, son, Tharoor and his staff, had said that no family member suspected any foul play in the death.