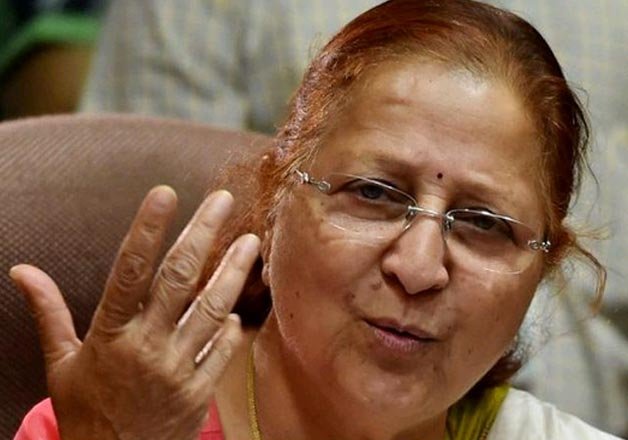 Tirupati: Lok Sabha Speaker Sumitra Mahajan today offered prayers at the famous hill shrine of Lord Venkateswara near here.
The 71-year-old Mahajan arrived here with members of her family last evening and prayed at the shrine this morning for about 30 minutes, a temple official said.
She also lit a piece of camphor at the Akhilandam Lamps, situated about 100 metres from the temple.
Before leaving the shrine, the temple management presented her with a sacred silk cloth and laddu 'prasadams', the officials said.