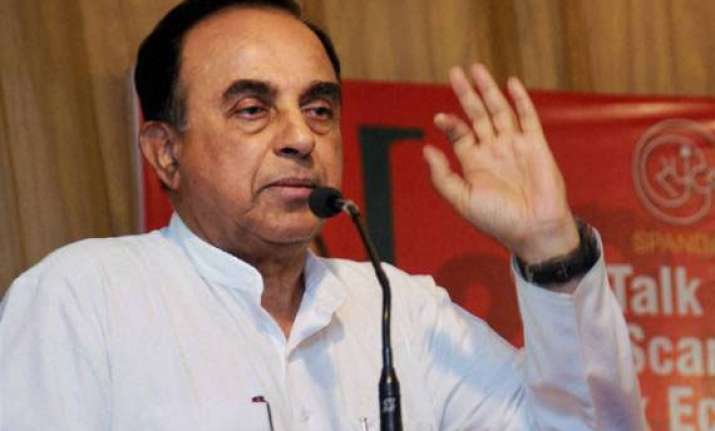 Kolkata, June 2: Janata Party president Subramanian Swamy today called upon all non-Left, non-Congress parties to unite to form a strong opposition against the Trinamool Congress led government in West Bengal.
"I urge all the parties like Janata party, BJP and JD(U) to form a front for a strong opposition as Left Front has lost relevance," Swamy said here while addressing the state conference of his party.
It was found in a recent survey that Trinamool Congress had lost 22 per cent vote bank in 10-11 months and the same had not moved to Left Front, proving that the people were waiting for the right party to support, he said.
"We are strengthening our base in West Bengal," he added.
Swamy, however, congratulated West Bengal Chief Minister Mamata Banerjee for her role in throwing out the Communists from the state and supported her role in opposing petrol price hike.