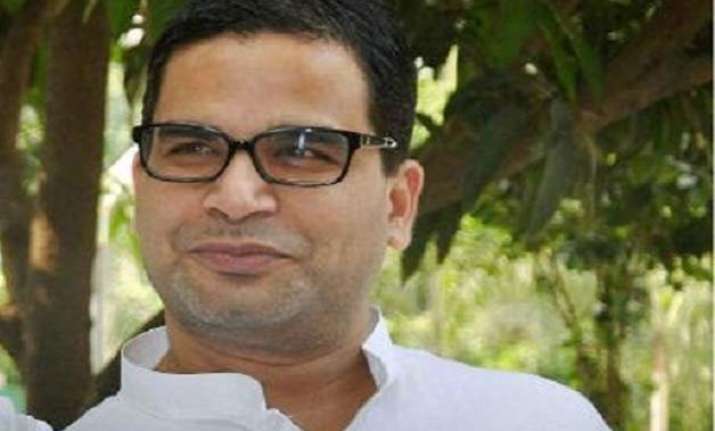 New Delhi: Political strategist Prashant Kishor, who played a key role in victories of Narendra Modi-led BJP in general elections and JD(U)-RJD-Congress alliance in Bihar, on Wednesday attended a meeting with Congress Vice-President Rahul Gandhi to craft the party's strategy for Uttar Pradesh polls.
Congress leaders from the state confirmed Kishor's presence during the meet and said the party resolved to defeat "three Ms" of Modi, (SP president) Mulayam (Singh) and (BSP chief) Mayawati in the 2017 elections with "Kishor's expertise".
Uttar Pradesh Congress chief Nirmal Khatri said there was no discussion on the projection of Gandhi's sister Priyanka as party's face for the polls, and added the talks revolved mainly around issues troubling the key cowbelt state.
"Prashant Kishor indeed was present for the meeting. Party will give him a role which it finds appropriate. His expertise will benefit us. He is ready to help us. "Rahul ji appreciated our resolution to form government in Uttar Pradesh. We intend to defeat three Ms: Modi, Mulayam and Mayawati," Khatri said, emerging from the meeting.
Asked if Kishor had suggested projecting Priyanka as the face for the crucial polls, as some media reports suggested, Khatri said there was no discussion on it in the meeting.
Another party leader, Rita Bahuguna Joshi, who also attended the meeting, seconded him, saying, "There was no discussion on this in the meeting. It is the party high command which will decide what role is to be given to a leader. As of now, we are discussing issues which the party can take up during polls."
Joshi said BJP's efforts to "whip up communal passions" in Uttar Pradesh, price rise, law and order, water-electricity supply, unemployment and agrarian crisis will figure among the key issues Congress plans to highlight during the elections.
"Those who attended the meeting made various suggestions. Kishor listened to them. We are analysing these issues and ones that are important. The tenure of BSP was also quite bad, it has been going ahead with a castiest mindset in selecting candidates. So, we are strategising according to the scene in the state," she added.
The leaders said the issue of forming alliance with other parties was not discussed in the meeting and added that party high command will take a call in this regard. The meeting was also attended by AICC general secretary Digvijay Singh and other party leaders like Madhusudan Mistry and RPN Singh.