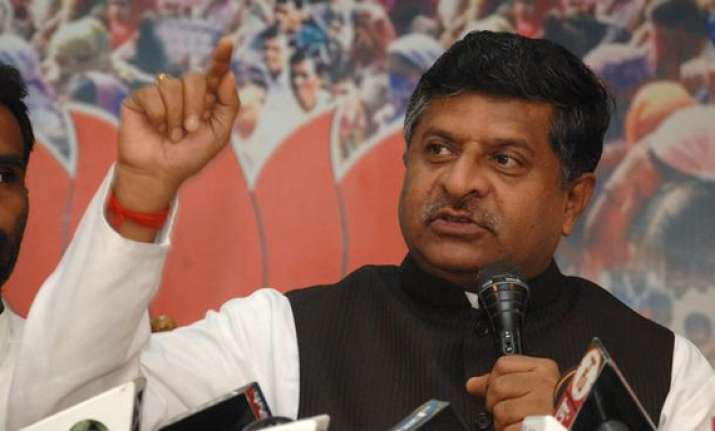 New Delhi: Branding a sting operation on Babri Masjid demolition ahead of the Lok Sabha elections as "Congress sponsored", BJP today asked the Election Commission to stop its publication and telecast.
BJP leader Ravi Shankar Prasad said Cobrapost, which carried out the sting that claims that the demolition was pre-planned, was "Congress-post" and used by the ruling party to divert attention from the issues of price-rise, corruption and development on which BJP is contesting the election.  
Writing to the EC shortly before Cobrapost was to hold a press conference here, BJP sought a bar on its contents being made public.
"We had in the morning spoken to the EC and also written a letter that an NGO named Cobrapost is planning to show a sponsored sting on the sensitive Ram Janambhoomi-Babri Masjid issue...
Its telecast and publication be immediately barred," party spokesperson Mukhtar Abbas Naqvi said.