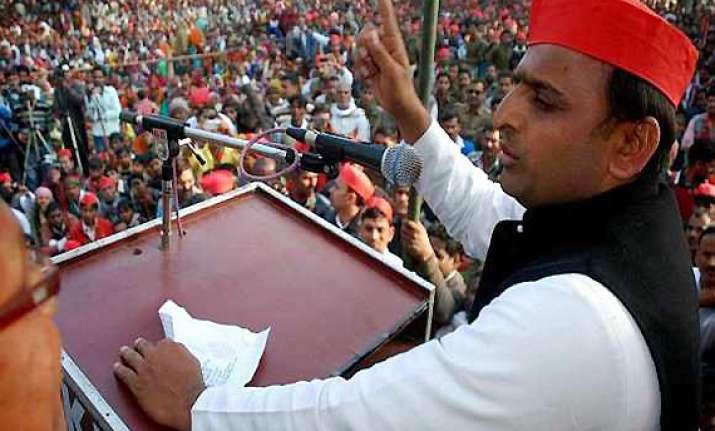 Jaunpur, Feb 7: Uttar Pradesh Samajwadi Party chief Akhilesh Yadav today said his party would not construct memorials and parks but work for welfare of the people in the event of its coming to power in the state.

The party would also give unemployment allowance and strive hard to fulfil promises made in its election manifesto, he told a poll rally here.

Instead of parks and memorials, the SP would work for improving the lot of farmers, students and other sections of society if it was voted to power in the state, Akhilesh said.

"Even if half the amount spent on parks and memorials are utilised, this will help us fulfil our promises," he said.

Attacking the BJP, Akhilesh said it had copied some of the promises made by the SP in its manifesto.

On Congress leader Rahul Gandhi accusing the state government of misusing central funds, he said the blame lay on the Centre as it did not enquire how it happened.