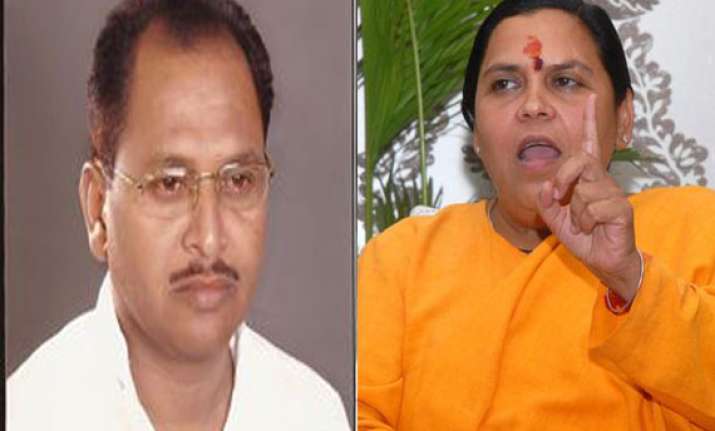 Lalitpur (Jhansi): In another controversial remark meant to raise the hackles of the Election Commission, Mirza Karamat Baig, a general secretary of the Jhansi unit of Samajwadi Party today described BJP leader Uma Bharti as a Naagin (female cobra).
Without naming Uma Bharti, but indirectly referring to her role during the 1992 Babri demolition, Mirza Karamat Baig said, this was the same lady who had shouted the slogan - Ek dhakka aur do, Babri Masjid tod do (Give one more shove to demolish Babri mosque).
"The same Naagin (female cobra) has come to spread her hood on your city Jhansi. She wants to sting the youth. All of you break her hood, so that she may not be able to sting you any more", said the SP leader.
Mirza Karamat Baig was speaking at a felicitation programme for Haj pilgrims in the presence of SP candidate from Jhansi Dr Chandrapal Singh Yadav.